Custom Interior Trimmings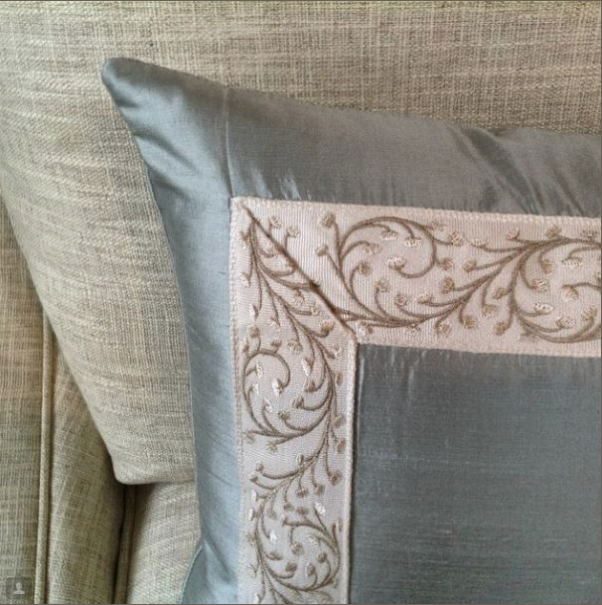 An elegantly designed interior space starts and ends with one thing – trim. Maybe that's just my personal opinion, but after having the privilege of spending the past few decades as an interior decorator in Naperville, I can't help but appreciate how something as simple as custom trimming, can completely transform a space.
Add Versatility and Depth to Any Space
Interior trim is one of the most versatile ways to enhance the cosmetic appearance of an interior room. Done right, interior trim added to roman shades, a drapery lead edge, or pillow, can create a pronounced presence and depth to an otherwise one-dimensional surface.
Custom trimmings add a level of sophistication and elegance that is hard to achieve with any other interior design element. Quality trim enhancements can include borders, braids, tassels, fringes, gimp, and more. While traditional trimmings have been limited to fabric construction, here at Colleen McNally Interiors, we are proud to feature Samuel & Sons' line of silk, wool, wood, and grass trims that are as high-end, as they are stunningly beautiful.
As an interior decorator in Naperville, IL, I am always looking for ways to add intrigue, style, and enchantment to a custom space. Incorporating Samuel & Sons trim into a client's space, allows me to achieve the perfect aesthetic for each one of my interior design projects.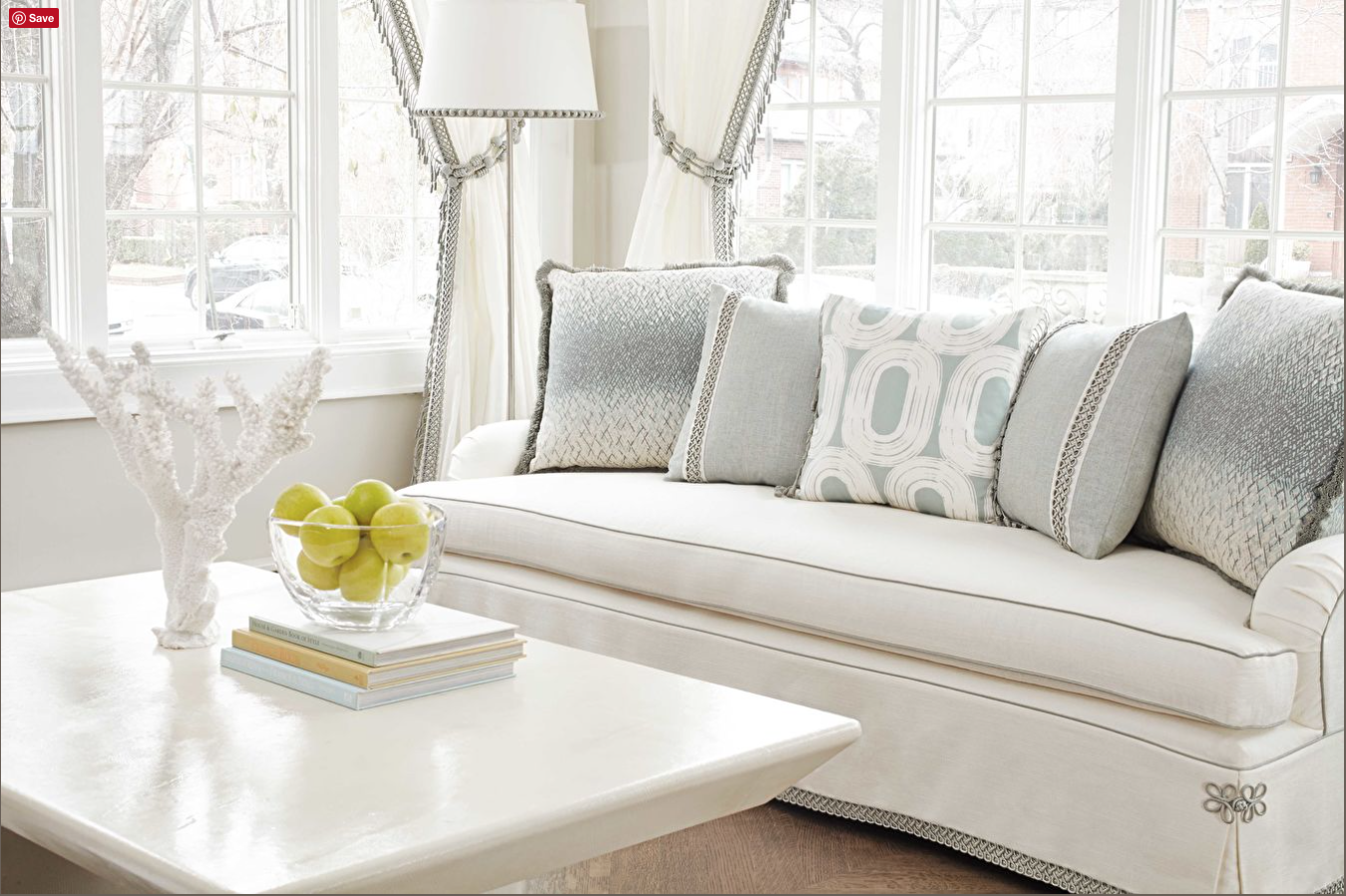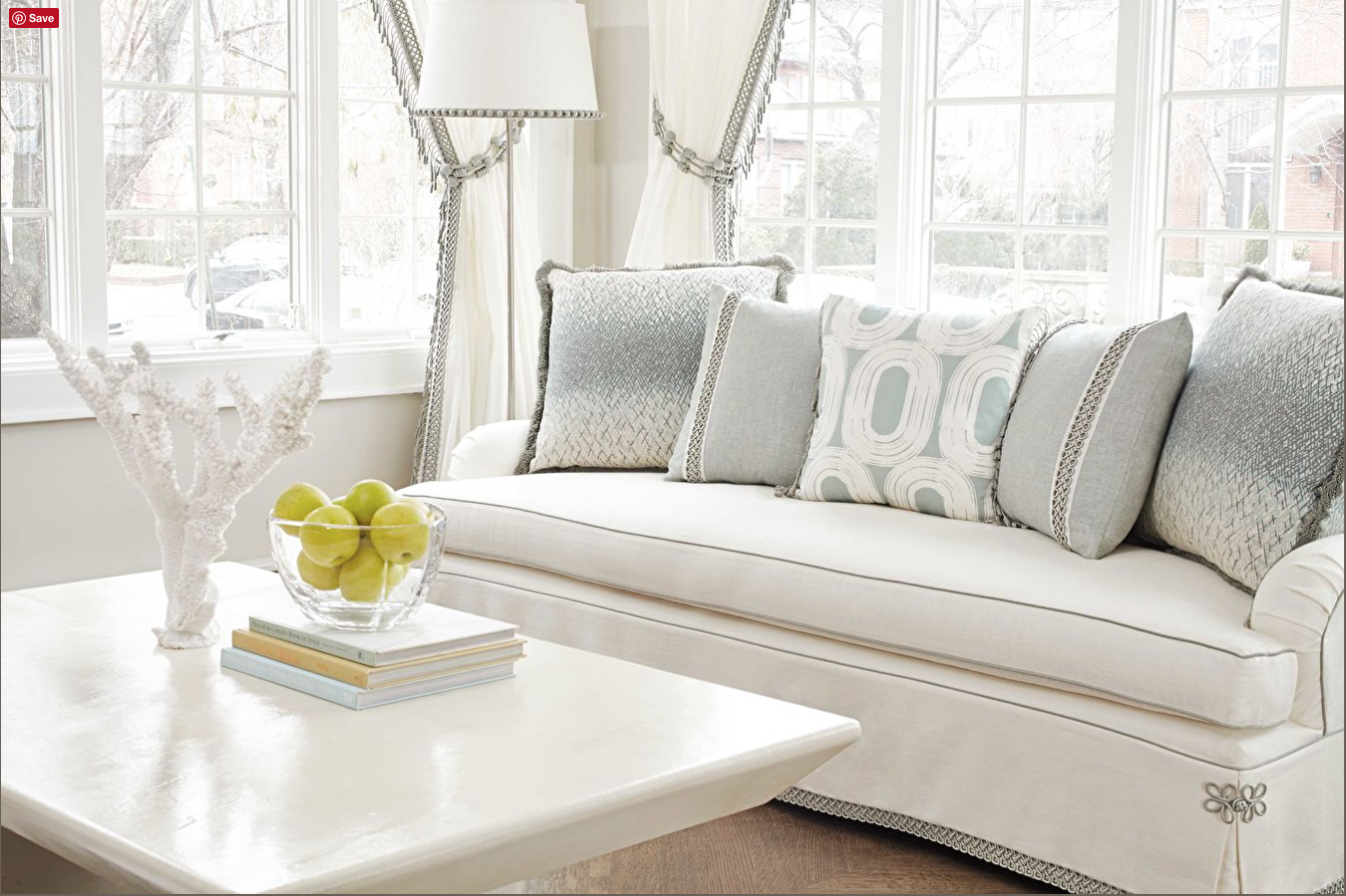 Roman Shades
Clients who are drawn to the functionality of roman shades, often look to Colleen McNally Interiors to help guide a more sophisticated shade design. Adding trim to basic or patterned roman shades is an excellent way to accomplish the high-end look and premium feel that so many of our clients seek. Popular trim options for roman shades include framing the outside of the covering, trimming out the top and bottom only, and spacing trim vertically over the entire width of the roman shade.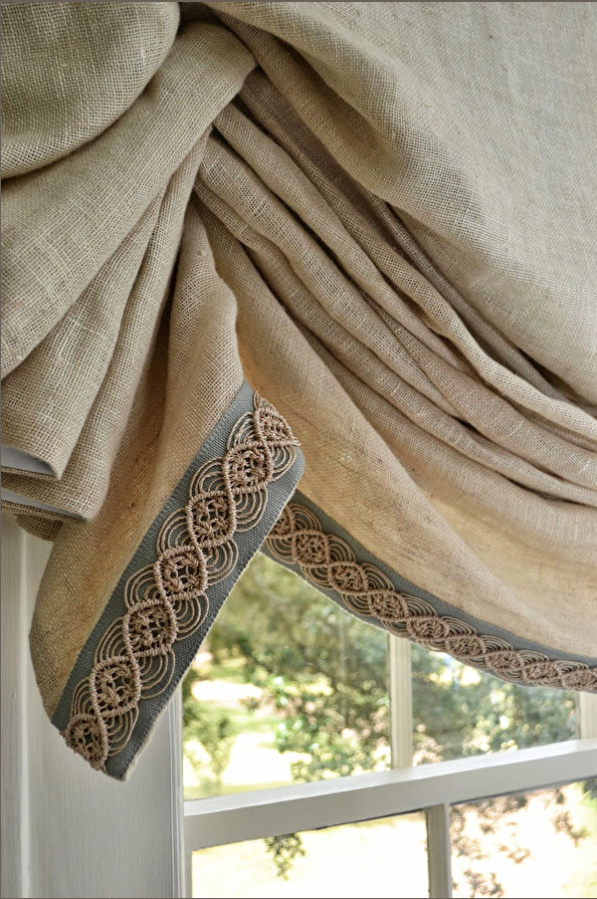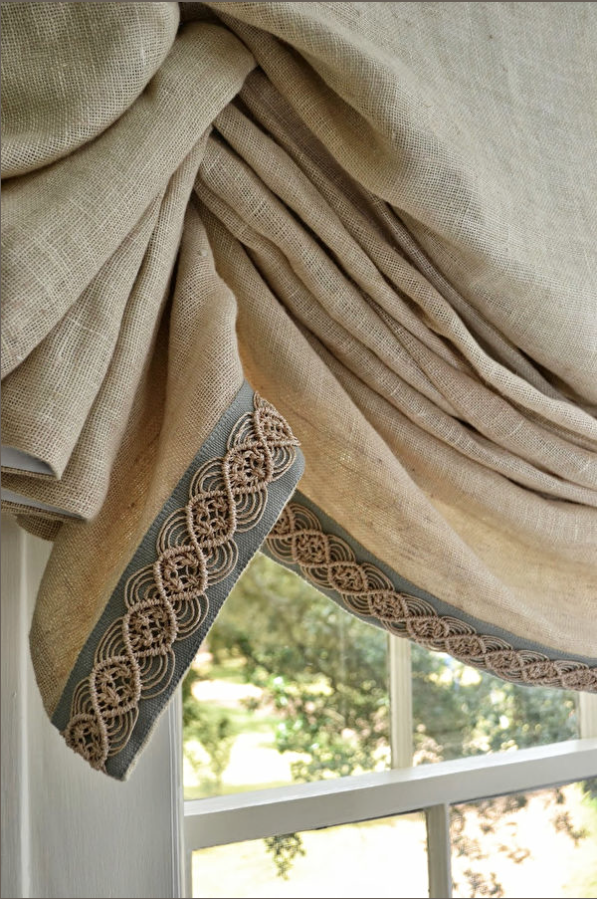 Drapery Lead Edge
Another popular placement for custom trimmings in interior design, is also on window coverings. A drapery lead edge is in reference to the inside vertical edges of two separate drapery panels that touch one another when closed. When pulled back, drapery lead edges are secured by a decorative hook to reveal a large picture window. By placing trim on drapery lead edges, we are able to enhance the look of the window treatment vertically, from top to bottom. Patterned, fringed, or tasseled trimmings can be added to solid-colored drapes, while patterned drapes can be enhanced with a solid color trim on the lead edge.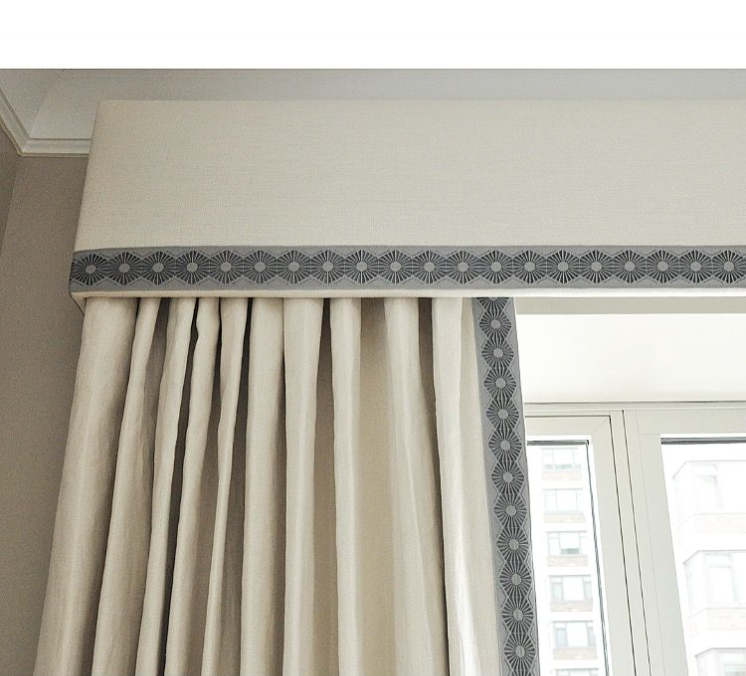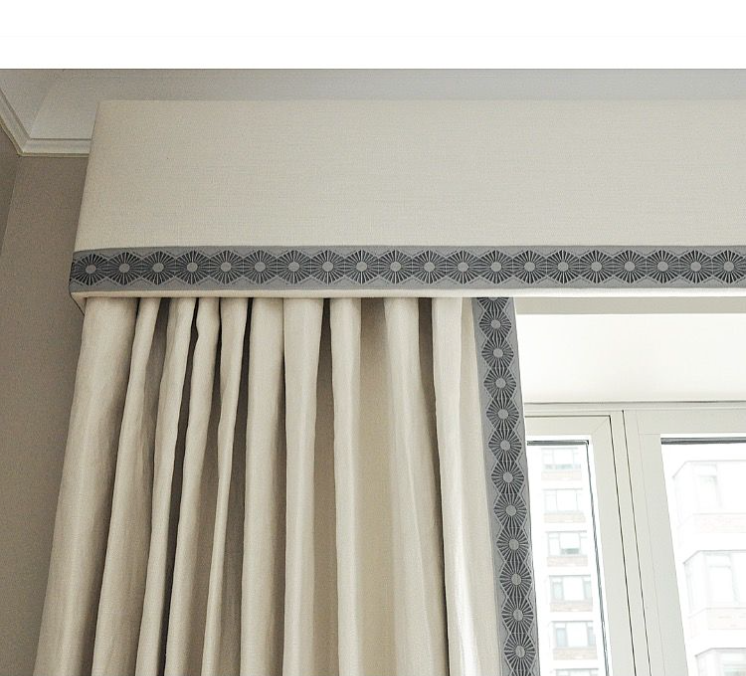 Pillows
Decorative pillows appropriately trimmed can be absolutely transformative to any space. Mixing the right material and style of trim is key to ensuring that pillows deliver subtly, without overtaking the room. Tassels, leather piping, fringe, and braided trim are all popular options to enhance decorative pillows, and can be one of the most effective ways to bring a space together.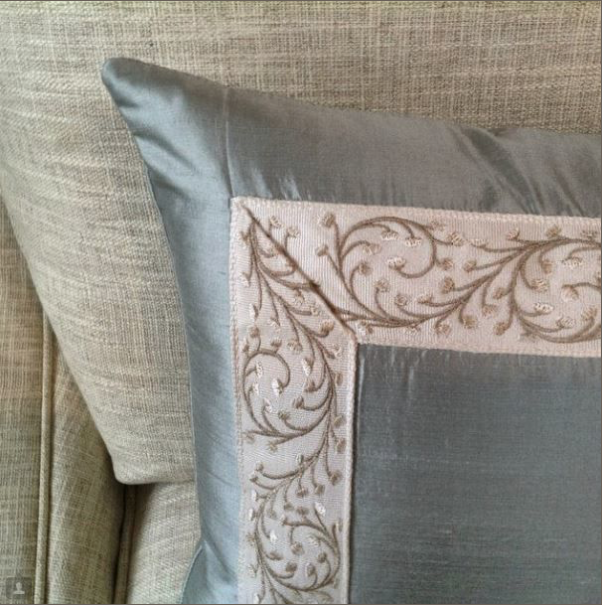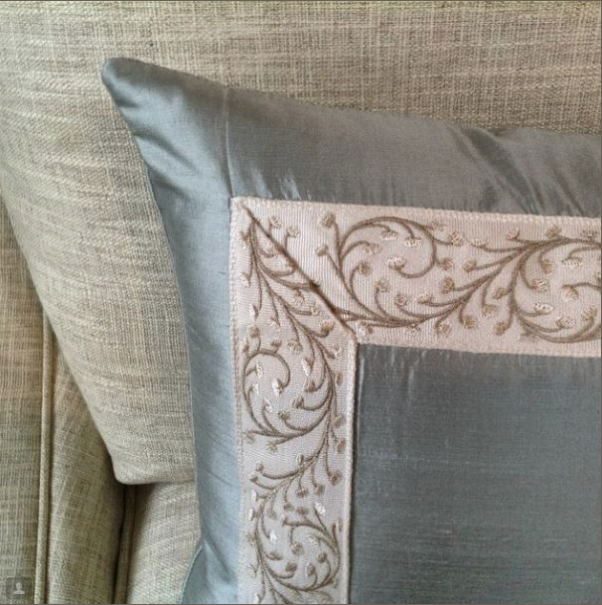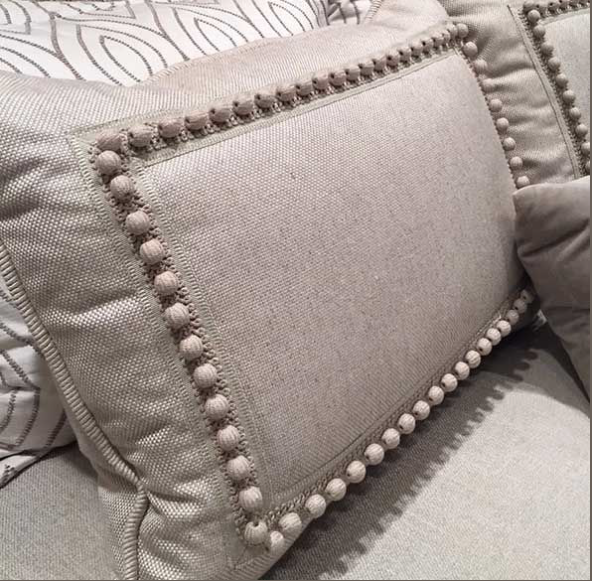 Colleen McNally Interiors is Your Trim Expert
As tempting as it may be to attempt adding trim to your own pieces and window coverings, it's important to enlist experts who are well-versed in this type of design. Hot glue may seem like a good solution in a moment of inspiration, but proper and expert installation of custom interior trim will ensure that your enhancements and vision, last forever.
Call our team today to set up your interior design consultation in Naperville, Plainfield, and the surrounding communities. We can't wait to bring all of your interior design dreams to life.