Designer Guide: Eco-Friendly Fabrics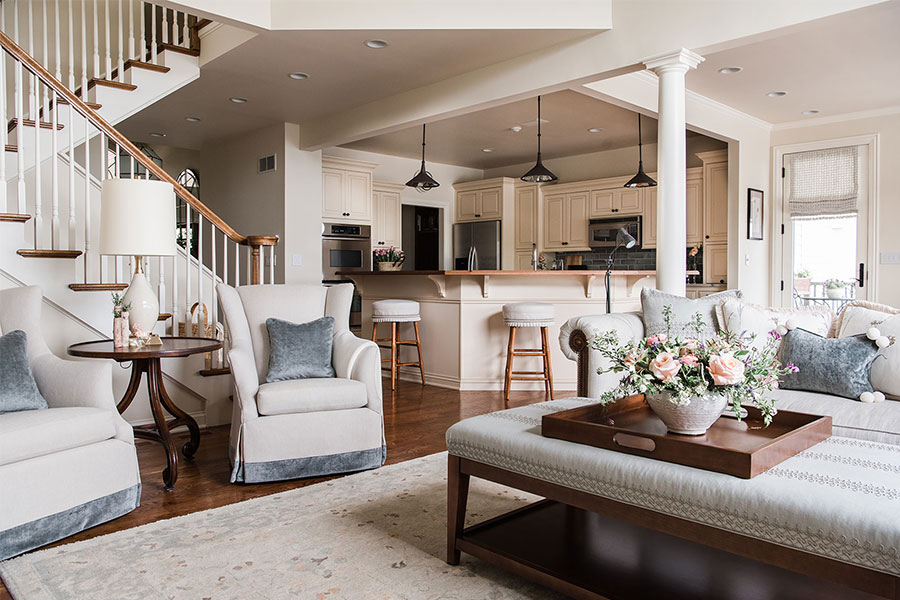 Keeping your home environmentally friendly requires attention to detail.
Every aspect of your interior decor has an eco-friendly option – and this includes fabrics!
Whether it's your furniture, decoration, or carpeting, there are a lot of environmentally safe materials so that you can take pride in your home.
The most popular options for an eco-friendly home are cotton, wool, silk, and linen, and they all have unique strengths and weaknesses. These are all-natural, safe fabrics and with this handy guide, you can find just the right one for your home.
Cotton
Cotton is the most tried and true fabric – and for good reason. Its earliest recorded use goes back to 3000 B.C., and today it's used in over 56% of all furnishings and clothing.
Cotton has that enduring popularity because it's natural; it's easy to grow, non-invasive, and can be processed into fabric without a huge, messy process.
Cotton is really comfortable and is one of the first choices for pillows, sheets, and furniture. It can be woven into high thread-count fabrics that are cloud-soft to the touch, allowing you to craft a real sense of luxury for your home.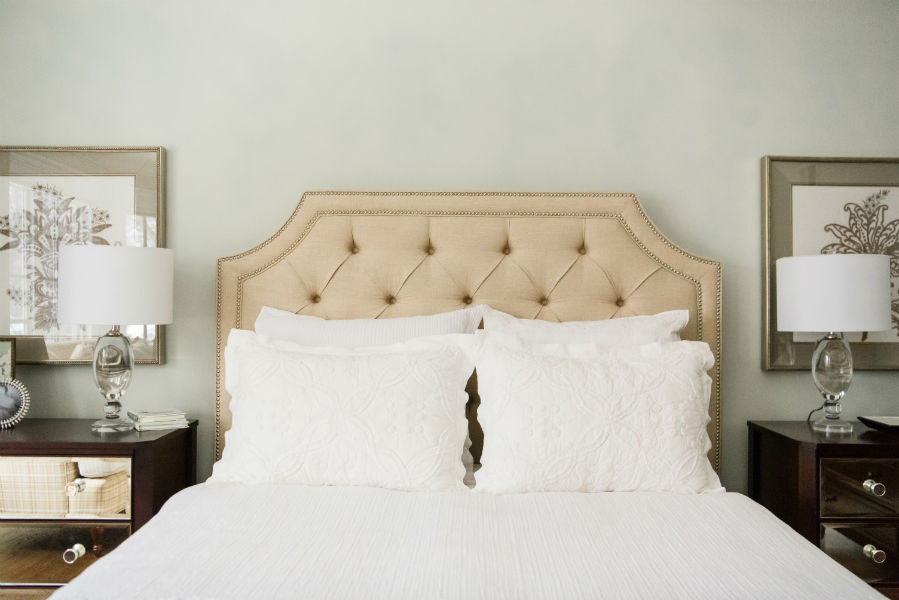 If you're looking for a bright, color-rich environment, cotton is great. It organically absorbs brighter colors making it great for a warm palette.
Finally, cotton is durable, providing upholstery that can last for years. It resists sun damage, fading, scratches, and abrasions.
Cotton does have a few downsides. Thinner sheets can really hold wrinkles, and that natural absorption means that it takes longer to dry when wet. Cotton also doesn't hold heat, making it ineffective for colder months.
Silk
Silk is an incredibly smooth, soft, and natural fabric most commonly harvested from the cocoons of mulberry silkworm. Its earliest recorded use dates back to the Zhou dynasty in ancient China where it was favored by royalty.
Silk can be humanely harvested with little ecological footprint while still producing a high-quality, luxurious material.
The fabric reflects light from multiple angles for a natural sheen and has a smooth, soft touch without feeling slippery.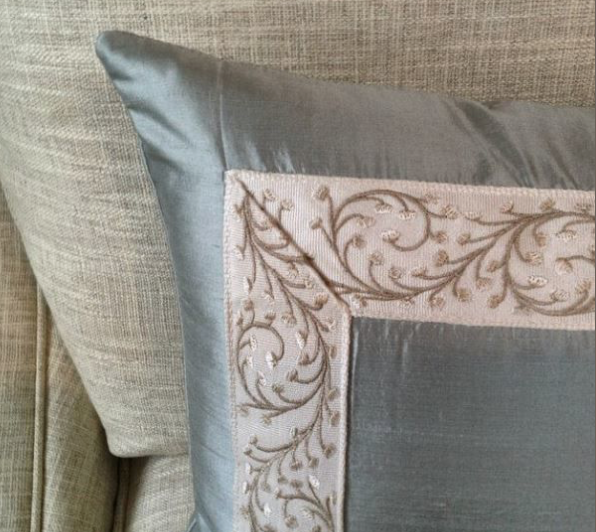 It gives curtains sheets a flowing, airy look, and can be dyed with a huge range of colors, letting you use it for both warm and cool pallets.
But that luxury comes at the expense of durability.
Silk is sensitive, especially to light. If it's left in the sun for too long, it'll fade and wear away. It also holds wrinkles, and its thinness makes it vulnerable to rips and tears.
Silk is a great way to really bring a vision to life – you just need to plan your home carefully around it.
Wool
Another one of our oldest natural fabric resources, wool has been harvested from sheep and other animals for generations.
It's a great practical option for furniture, rugs, and carpets, and its natural waves make it fantastic for drapery. They hang evenly while still providing a sense of depth to your room.
Wool is also your most durable option. The fabric lasts long, is soil-resistant, can be cleaned easily, and doesn't wrinkle, which means more peace of mind for you as a homeowner.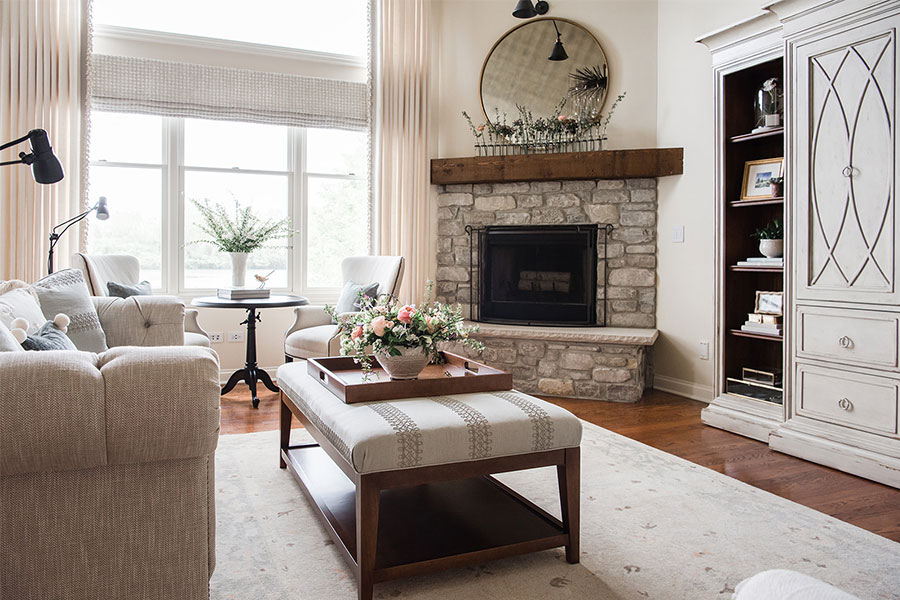 This is a fantastic option for humid environments – wool absorbs moisture in the air, so a room with carpets or area rugs will be a natural dehumidifier.
However, wool has a significantly higher upfront cost, and furnishing an entire home with it can quickly add up. You'll get your money back in terms of durability and low maintenance, but it is a bit of an investment.
Linen
Linen is all about color – it looks beautiful across a wide array of shades and hues, giving you a lot of flexibility.
I particularly like it for subtle, soft hues; it takes to pearly shades and a crisp clean white beautifully.
Normal linen is great for wall coverings and drapery and can easily match your wallpaper.
For upholstery, Belgian linen is a thicker weave that makes for soft, comfortable light to medium-use upholstery.
However, linen isn't great for a humid environment. As the seasons change, humidity will cause linen to shrink and grow. It also wrinkles very easily, so you'll be doing a lot of upkeep.
If you have a stable and dry environment, I recommend linen to craft a rich, vibrant color scheme.
There are plenty of biodegradable, ethically sourced fabrics to decorate your home…
…these are just a few of your options! With a little time and effort, you can take pride in a beautiful, eco-friendly home. Contact us to learn more about the right fabrics for your home!