5 Design Takeaways from High Point Market Spring 2022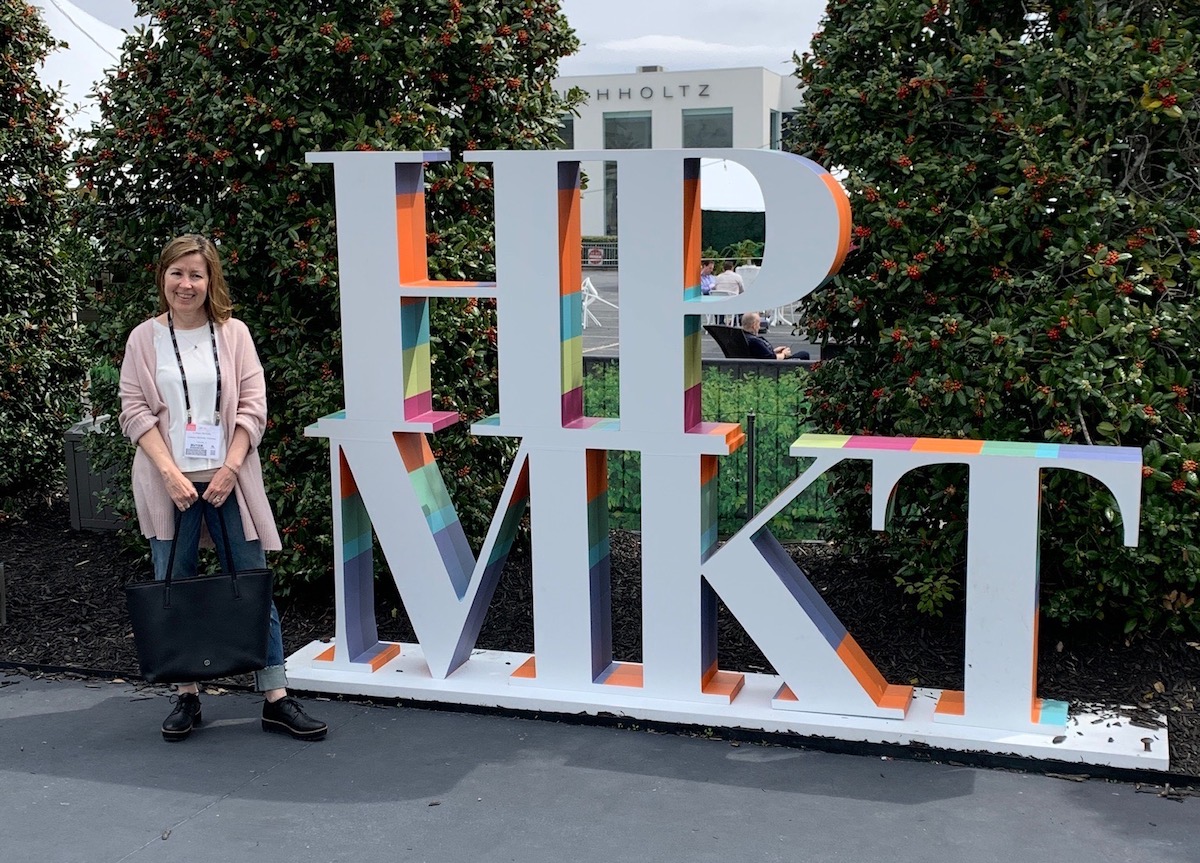 The first week of April, I spent five days in North Carolina attending High Point Market with my husband Tim.
If you're not familiar, each spring and fall home furnishing companies from around the country set up showrooms in High Point to show off their newest designs.
It can be an overwhelming experience due to the sheer volume of showrooms at your fingertips all at once but it's the perfect opportunity for trade professionals like myself to see, touch and feel products that our vendor partners are releasing—as well as learn about new industry trends.
We spent hours exploring showrooms looking at the latest in upholstery, lighting, bedding, and outdoor furnishings and I had the blisters on my feet to prove it…
Here are my five design takeaways from market…
1. The Color Green
Green was showcased in fabrics, wallpaper, paint, and accents. Some of my favorites were deep forest green paired up with light neutrals, silver sage green with soft blush pink, and emerald green mixed with navy blue.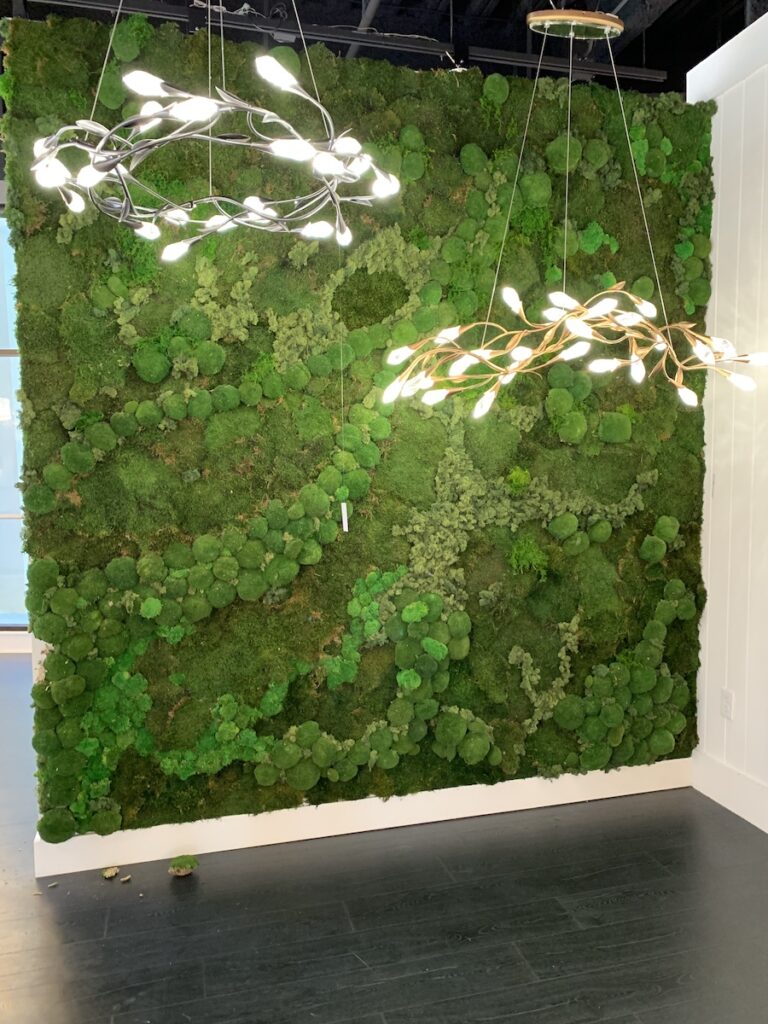 As we walked into showrooms we were welcomed to bold green wallpaper accent walls or room scenes using varying tones of green fabric. In some cases, a statement sofa covered in green velvet was strategically placed to draw you in.
There is no denying that the color green is in!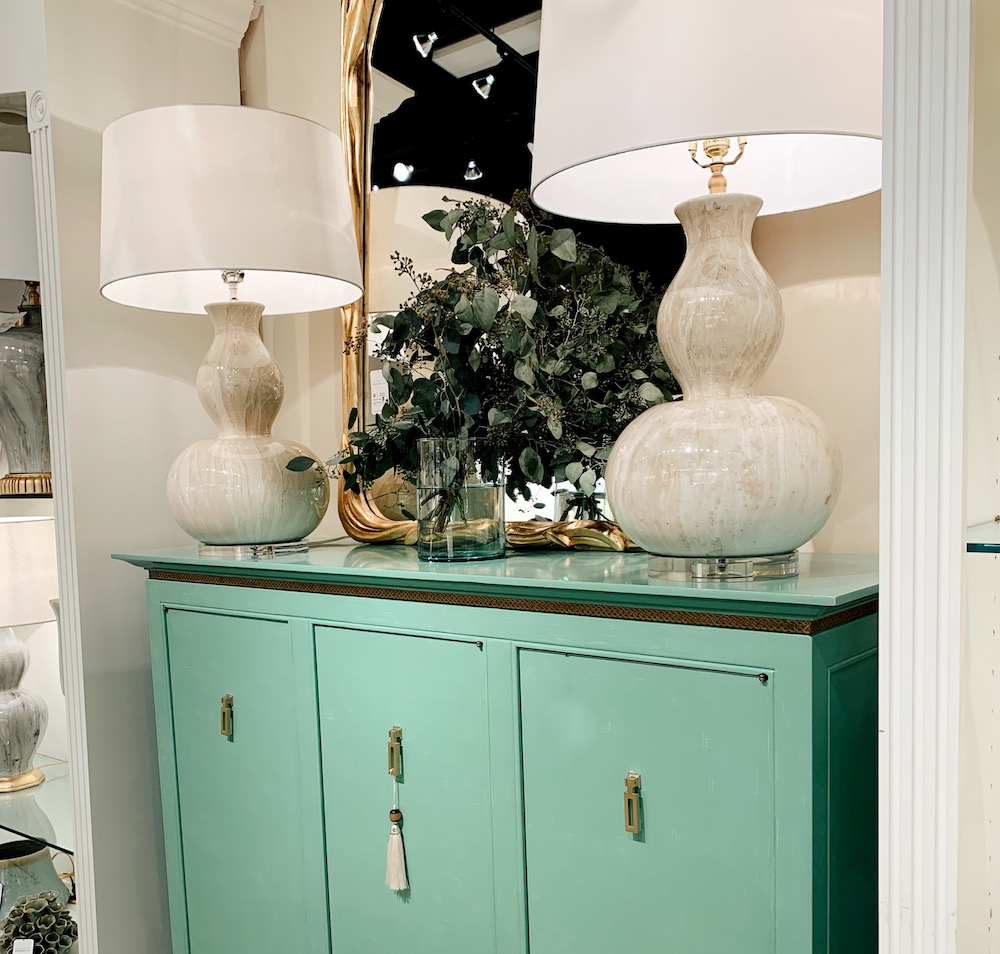 2. Curved Details
It seemed like everywhere we looked, we saw a curved sofa back, a nightstand with a shaped detail along the front, round ottomans of all sizes, and ball-shaped pillows.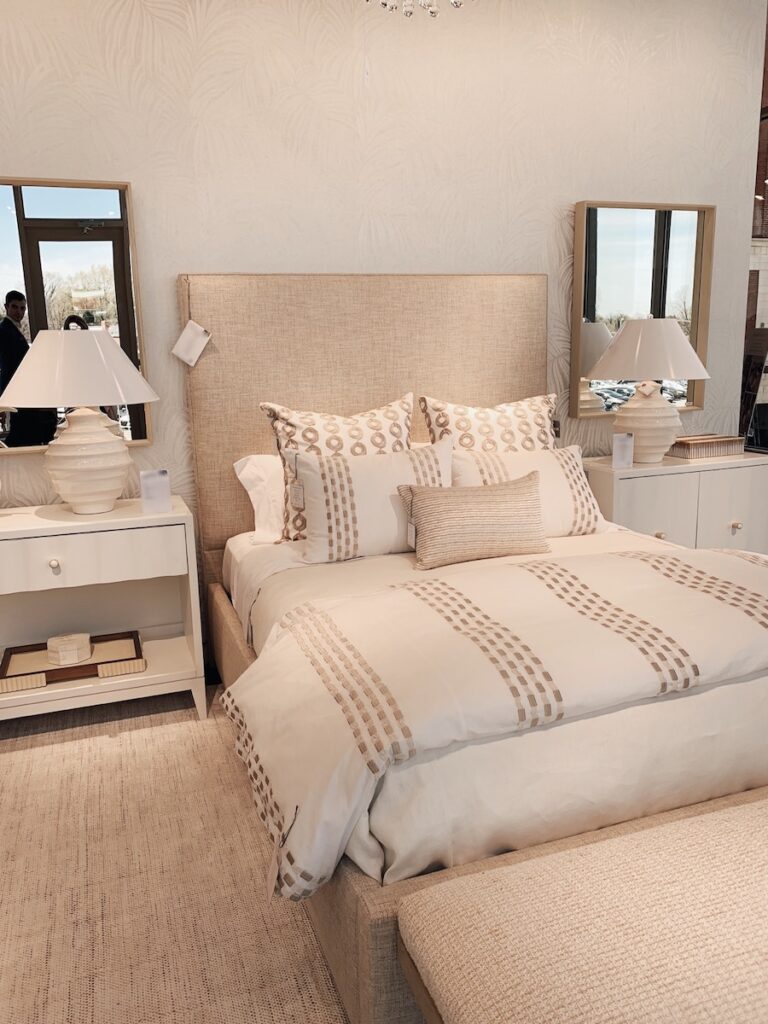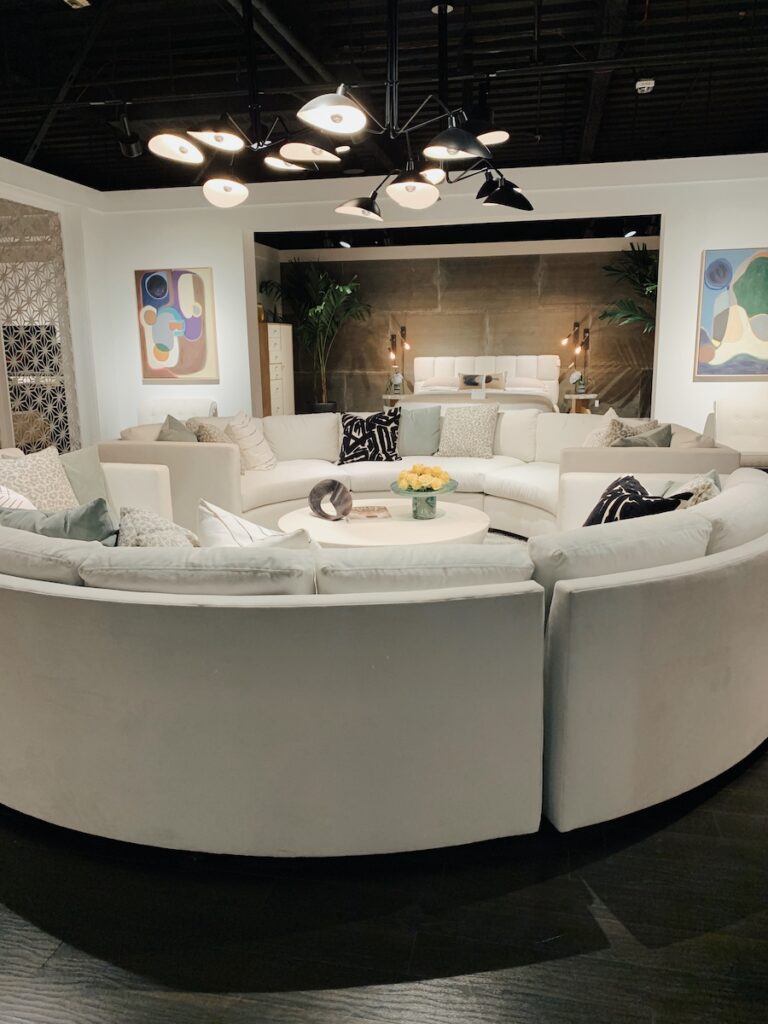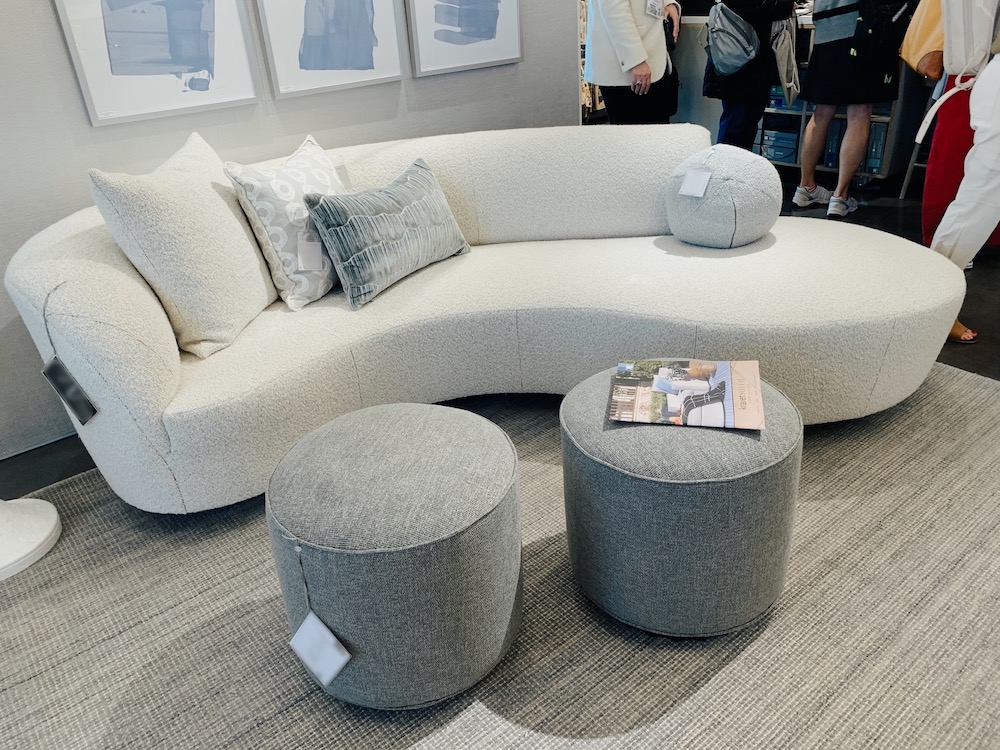 3. Textured Fabric
Boucle fabric, sherpa, and extra-long fur appeared in every showroom on a variety of upholstered pieces. Sofas, chairs, headboards, and ottomans were fully upholstered in boucle fabric creating a soft textural effect.
In most cases, the boucle was warm white. Sherpa and extra long faux fur showed up on smaller items like ottomans and pillows. This created a fun detail while not being totally married to it in the design.
I always like to add texture to a room plan and it was fun to see the boucle used in larger-scale items.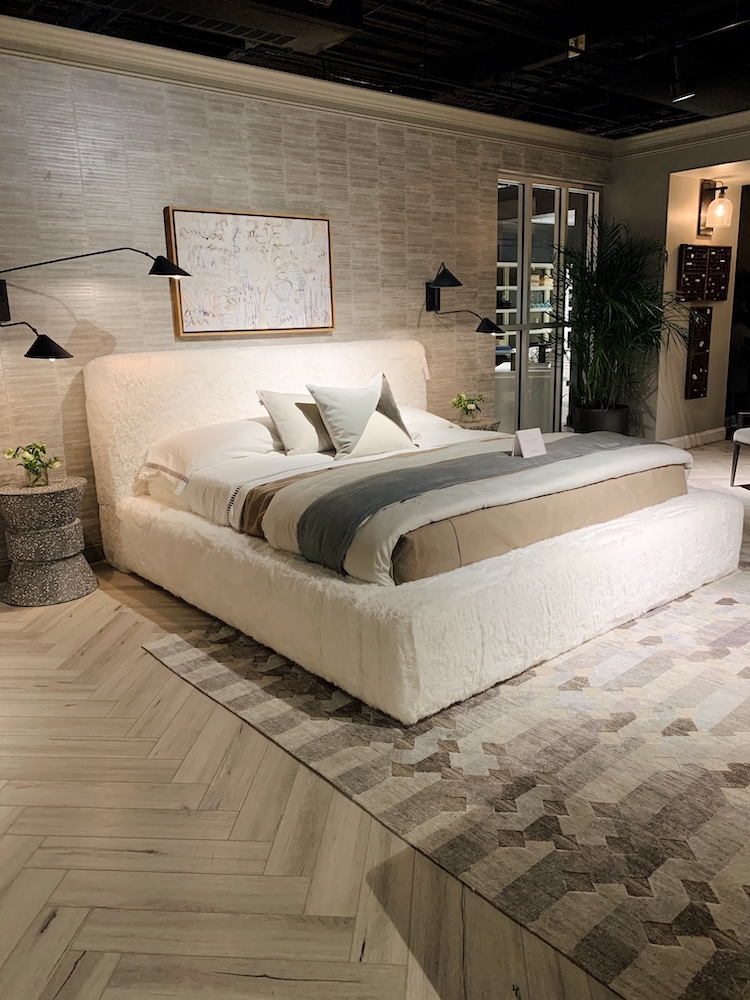 4. Patterns
Yes, we are starting to embrace patterns on fabric and wallpaper. Styles ranging from flame stitch, geometric, small prints, and are you ready… floral designs.
I did see several displays with so much pattern I was dizzy. In most cases, it was shown lightly as accents in pillows and wall coverings.
Let's face it: Grandma embraced patterns and don't we all want to go to Grandma's house these days?!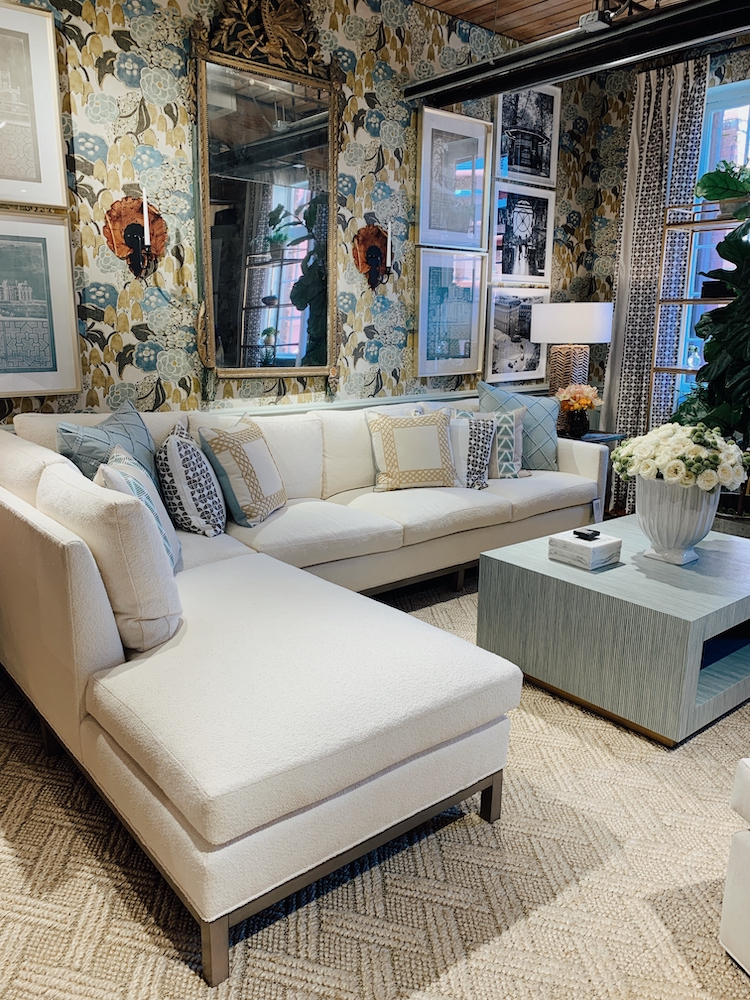 5. Mixed Media
Textiles mixed into case goods! It was amazing to see nightstands and dressers stained in rich walnut tones with fabric-covered drawer faces, desks with wallpaper accents, and coffee tables completely covered in wallpaper.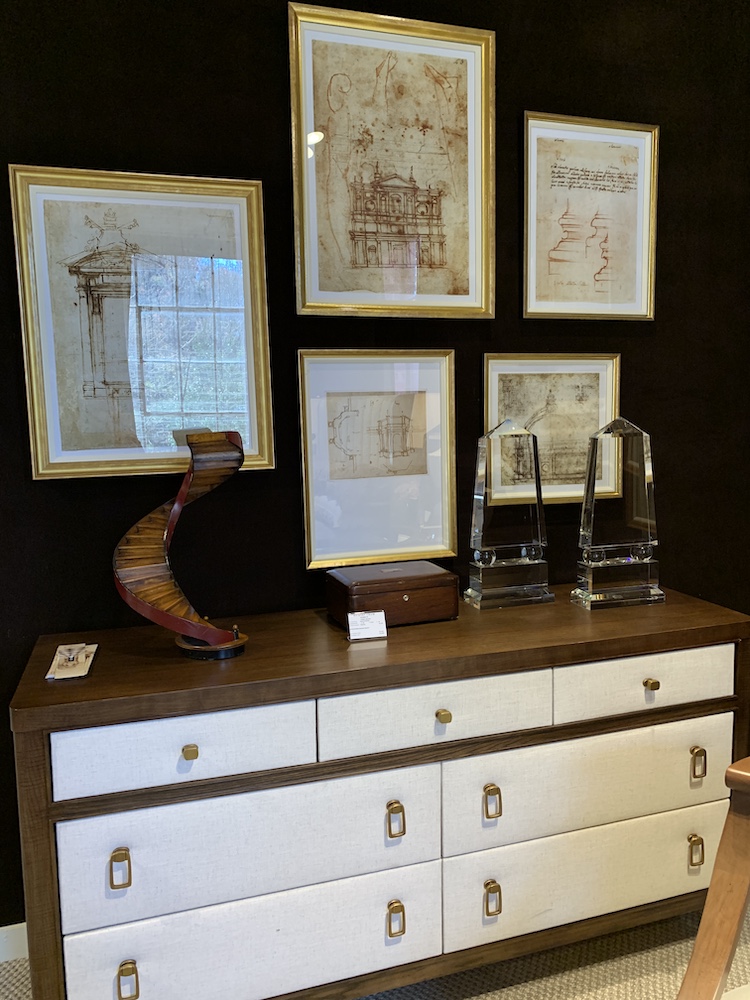 When I attend these events, I feel like the trends shift based on what's going on in the world.
When we went through the Great Recession, Gray came into play and details for furniture and window treatments shifted to a very streamlined look.
As I relate to this year's market and what's going on in the world and just getting over a global pandemic (hopefully), I feel like all the green is representing nature healing, the curves create a soft feel, texture for a sense of coziness and patterns are showing up to lighten the mood and add a fun grounding element.
Lastly, one of the highlights of market was attending the newly designed Kravet showroom which was hosted by my favorite designer Suzanne Kasler.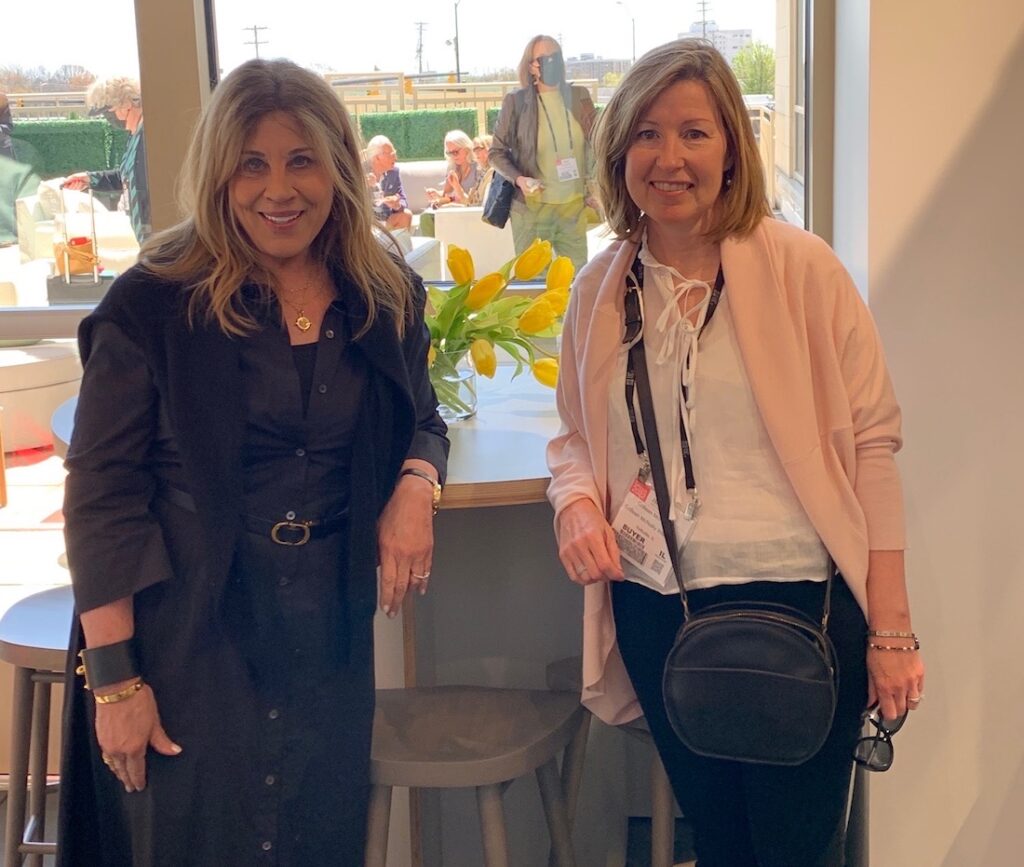 I've been following Suzanne's work for years and love her design style. After the tour, I had a chance to chat with her and get a photo. Of course we got photobombed but it was such a pleasure to meet her!
—Colleen
P.S. Ready to explore ideas for YOUR home? Contact us!