5 Budget-Friendly Tips to Furnish Your New Home
As an interior decorator in the Chicago suburbs, I drive a lot. Not only do I travel to meet clients in their homes, I make it a point to regularly visit my vendors, warehouses and local design studios. Just last week I was driving to an appointment and noticed a trend in several of the homes I passed – one I sincerely hope never catches on: paper shades.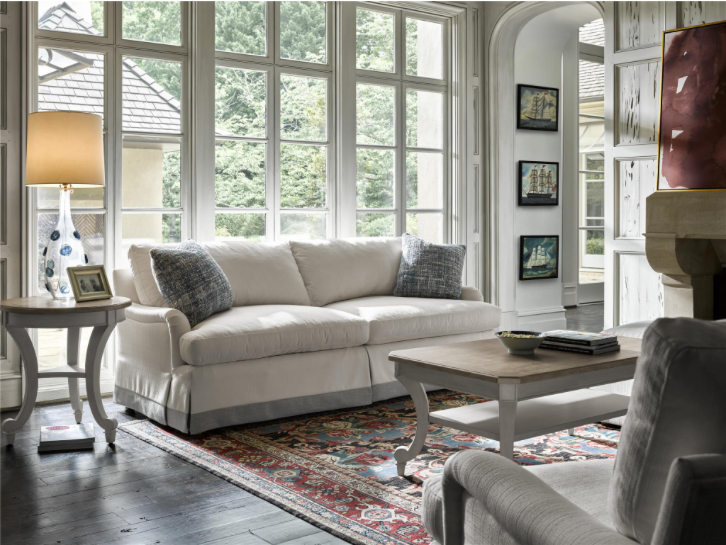 It's easy to move and in the haste of unpacking, neglect the small details that collectively transform a house into a home. Paper shades are a budget-friendly option, but as I drove, I wondered how long those residents relied on its flimsy, temporary construction to protect the interior of their homes. I also wondered where other corners were being cut, and whether these homeowners considered planning a budget to furnish their new space.
Budget-Friendly Tips to Furnish Your New Home
Moving season is officially here. While I didn't have time to knock on every door that day, I thought a quick blog post would be a great way to offer advice to buyers looking to decorate and furnish their new homes.
1. Consider the Room Size: As a rule of thumb, larger rooms require larger budgets. Consider the size of each room and how you want it to function. Once you have this basic framework, planning a realistic interior design budget will be much easier to do.
2. Consider the Room Type: In rooms that will be used more frequently – such as the living room, kitchen, and bedrooms – you will want to purchase durable, high quality furniture. Guestrooms, on the other hand, aren't used regularly and can be furnished with less expensive pieces.
3. Enhance a Space with Light: Carefully selected light fixtures go a long way in defining a space and setting an intended tone. Place less expensive fixtures in rooms that aren't seen as much and spend more of your lighting budget in common areas and the master bedroom.
4. Don't Forget the Windows: Window coverings, especially in new construction homes, can account for a large portion of your design budget. Start with windows that require immediate coverage such as those in bedrooms, bathrooms, and first-floor common areas. The size and number of windows will have a direct impact on your budget, so be sure to keep that in mind while house hunting.
5. Plan it Out: Hiring an interior decorator to furnish your new home can be one of the wisest investments you will make. Professionals, such as myself, will help you put together a total budget and can even work in phases to accommodate it. If you are downsizing, for example, I can help you save money by determining which items in your current home can be used in your new space, and plan the rest of the design around those pieces.
I understand that working with a professional to furnish your home isn't easy to do on a budget – which is why I recently took time to group my vendors and product lines into good, better and best categories. I also added Bassett Furniture and Universal Furniture to further increase options and budget flexibility.
My goal is to offer all clients more flexibility and options so they can have their dream home, too.
Call today to learn more and schedule your in-home consultation.