How a Two-Part Drapery Design and Consultation Works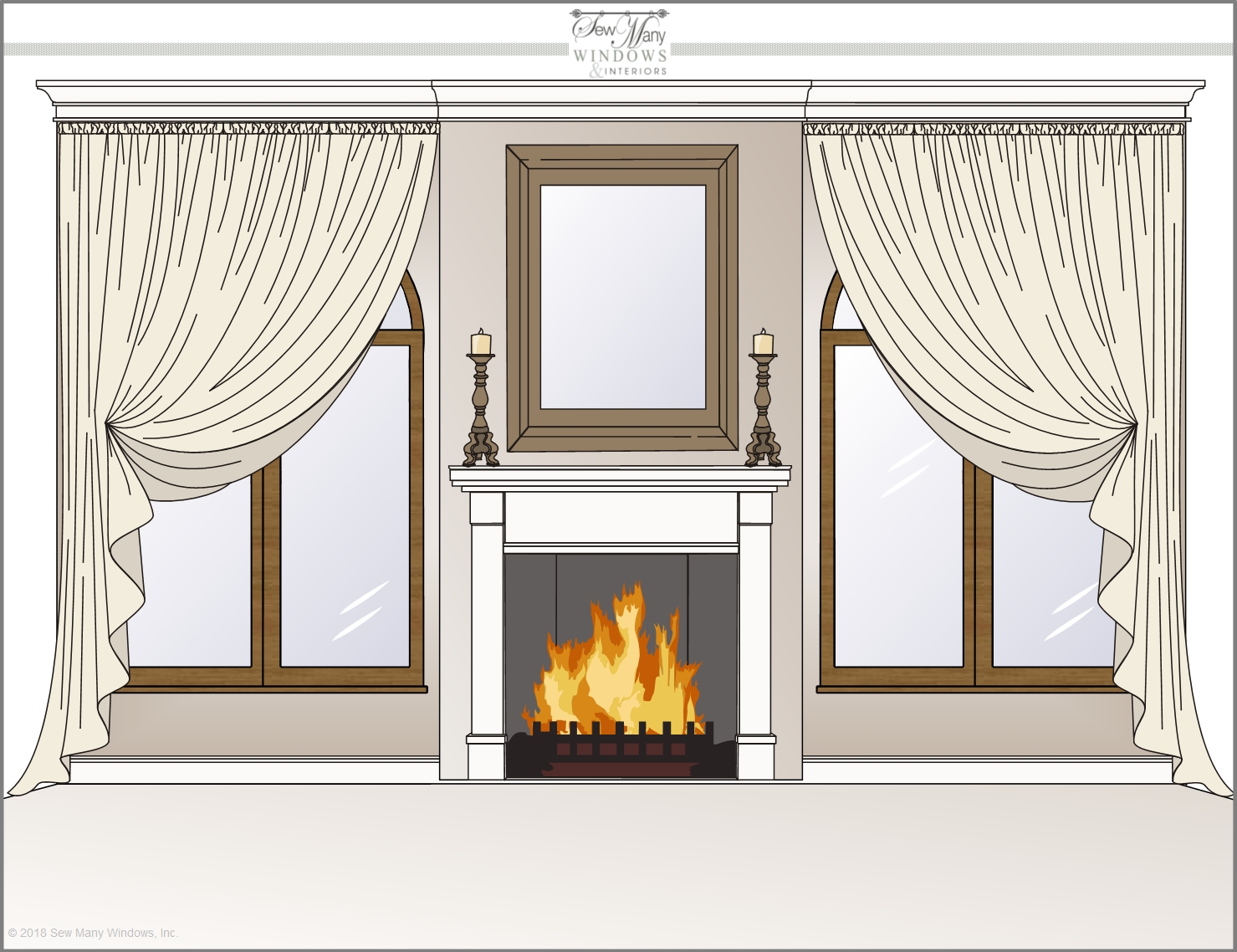 There are endless benefits to working with a designer. And I'm not just saying that because I am one. Today I will discuss the process of a two-part drapery design consultation, and the advantages to working with a professional on such a project.
A homeowner recently reached out to me with a sort of drapery dilemma. She has beautiful west-facing palladium windows framing her floor-to-ceiling brick fireplace, but because the windows aren't centered on the wall, was having trouble choosing an appropriate drapery set-up. When I arrived at her home for our first meeting, she presented me with a design idea she thought she wanted. As you can see in the image below that first design presented a few problems. The wide drapes would be out of proportion with – and hide – the beautiful palladium windows. They would also be difficult to open and close.
With less than one inch to work with from the fireplace to the window frame, and eight inches from the outside frame to the corner of the room – I knew this particular project would be a challenge. The wall is the first area seen upon entering the home and provides a lovely view into the beautifully landscaped backyard. Based on an in-depth conversation with the homeowner, I knew she wanted a design that would be functional as well as aesthetically pleasing.
After snapping pictures and coming to an overall design concept – I got to work. I researched options for fabric, hardware, trim, and ordered appropriate samples before heading back for our second meeting. I presented my client with the rendering below, which she immediately liked.
As we continued to discuss her needs and design goals at our second meeting, I quickly sketched out a third option that would provide the room with better balance and the homeowner with increased functionality. The sketch did not pique her interest, but I felt strongly about the design and sent over a computer rendering she ultimately fell in love with and chose. The image below is what will be installed in the client's home. This design allows for the flexibility of opening just half of each window when needed, and can be done so easily with the use of a decorative baton. It gives the full look the client was hoping to achieve, without overwhelming the space or hiding the palladium windows. And despite the disproportionate wall, this option is the most symmetrical and balanced for the space.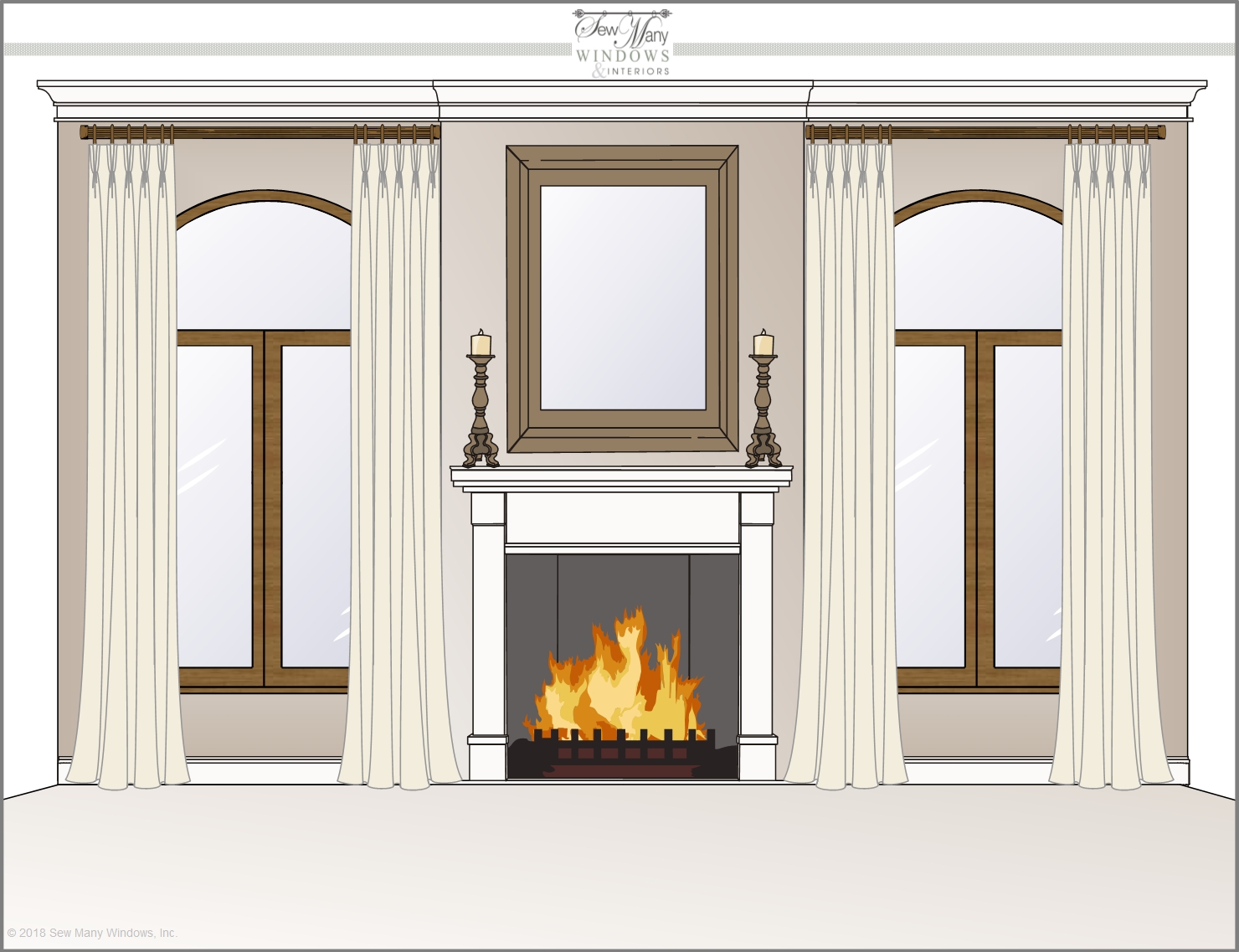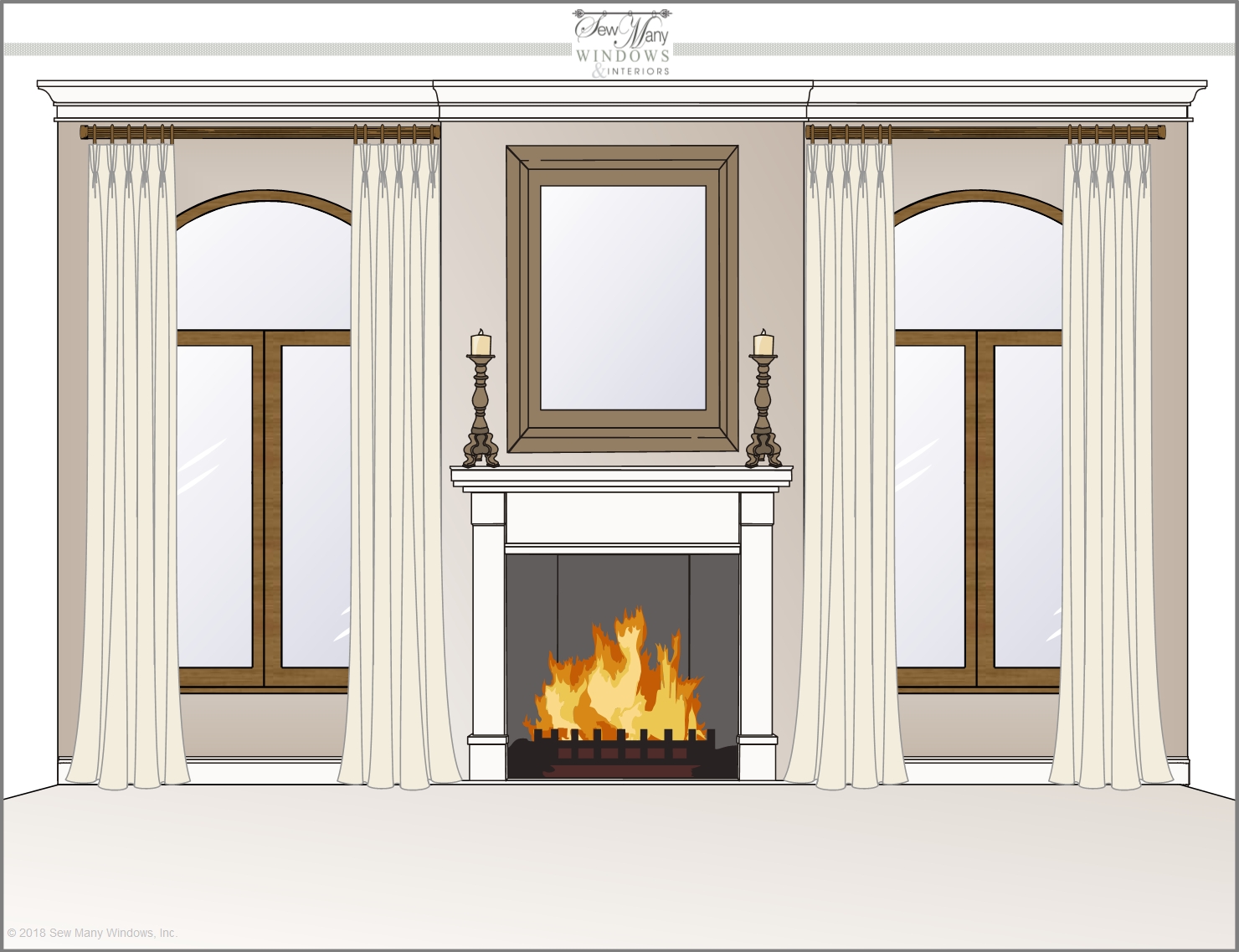 If this homeowner had not reached out to me, she would likely end up unsatisfied with her initial design installation. While some things look great on paper and even in theory – they aren't always the most practical or aesthetically appealing in person.
As a designer, I take time to meet with my clients and really listen to what they want to accomplish with their design. I become personally invested in each project I take on, and work diligently to ensure each client is thrilled with the outcome of their design. From that initial in-home meeting to the final installation day, I collaborate closely with my clients so their needs are not only met – but exceeded.