Functional Kitchen Design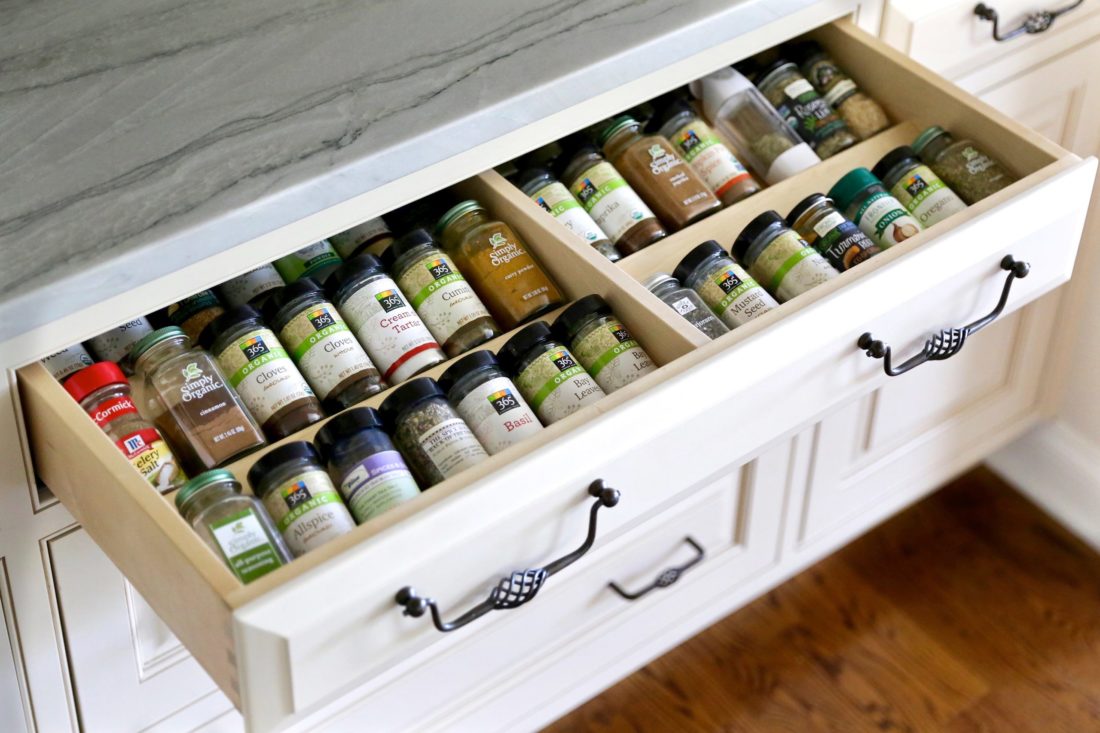 A functionally designed kitchen is an essential part of any home.
There was a time when the kitchen was considered a practical work space, hidden from view.
But in today's open concept designs, the kitchen is not only visible, it has become a gathering space for both families and guests.
A kitchen also serves different roles for different families, or even for different family members. For instance, you may be looking for a space where you can have friends over to chat, share a bottle of wine, and painstakingly prepare paella. Your teenage son might just want lots of freezer space and easy access to the microwave.
Given that a kitchen must serve multiple functions for multiple users and still be aesthetically pleasing, it can be the most complicated room in the house to design.
If you're looking to create a kitchen space where you'll be equally happy working and entertaining, it's important to focus on three key elements—layout, storage and lighting.
Layout
The classic kitchen layout is known as the kitchen triangle or "golden triangle." This is an early twentieth century concept that calls for the kitchen's three main work areas—sink, refrigerator, and stove—to form a triangle.
No side of the triangle should be too long or too short, keeping these three essential elements a few steps apart for maximum efficiency.
The golden triangle has stood the test of time for a reason and it's important to keep in mind when planning a kitchen layout.
That said, it is a concept that works best if one person is preparing food at a time. For some homes, that may well be the case. For others, the whole family may pitch in and prepare meals together.
The golden triangle is also not easy to maintain in an open concept kitchen with a large kitchen island as that island is usually going to end up in the middle of the workspace.
For contemporary kitchen layouts, you can blend the idea of the golden triangle with the more modern concept of "work zones," wherein you place items that you'll be using together near one another for easy access. Zones tend to work well in a more collaborative kitchen.
One family member might be chopping vegetables, and therefore should have knives, cutting boards, and the sink nearby. Another family member might be starting a sauté and would need access to the range top, pots and pans, cooking spoons, and spices.
In other words, plan to store the items you need for each specific task near the place where that task will be performed.
Work zones can also be focused on one specific type of usage.
For instance, do you have a daughter who loves to bake? Consider creating a kitchen zone that is a dedicated baking station, near the oven of course, with the mixing bowls and cookie sheets stored within easy reach and a stand mixer readily available on the counter.
Organization
Storage is absolutely essential to an organized kitchen space. Too much clutter on the countertops makes the kitchen a chore to work in and will ultimately just increase your takeout bill.
However, it's more than just having storage space available—you need smart storage with everything in its proper place, intuitively accessible but neatly out of sight.
The first step is to inventory your dishes, flatware, and pots & pans so the appropriate amount of square footage can be mapped out for each. Then focus on the following must-haves for any functional kitchen:
Pull-out Storage for Pots, Pans and Other Larger Items
Avoid having to dig through cabinets to find the right item with easy pull-out storage that brings your pans to you.
Produce Bins
Take inventory quickly and always know what you have to work with by keeping produce divided in grab-and-go bins.
Dividers for Trays and Cookie Sheets
Tired of having to take out all of the stacked cookie sheets when you only need one? Simple dividers keep everything separated so you can quickly pull out what you need.
Garage Receptacles with Garbage Bag Storage
Keep unsightly trash bins hidden away and make new bags easy to access, making taking out the trash less of a chore.
Coffee Station
Cups stored in the cupboard above, coffee pot plugged in below, filters in the drawer underneath. Because let's be honest—when you need coffee, you're in no mood for a challenge.
Spice Drawer
All spices visible so you can easily add flavor without having to rifle through a drawer or pull innumerable tiny jars out of a cupboard.
Pet Feeding Station
Storing the dog's food across the kitchen from the dog's bowl leads to an inevitable trail of kibble. Fun for your dog, less fun for you. Avoid mess and inconvenience by storing everything your dog needs in one designated area.
Pantry
A working pantry is key in an open concept design plan. It keeps the kitchen looking tidy while still allowing it to function. Depending on the size of your pantry, it can house the blender, stand mixer, bins for produce, and all sorts of other items that you don't want taking up counter space.
If you're lucky enough to have a walk-in pantry space, consider upgrading it to a super pantry by adding a counter area inside complete with electrical outlets. This can turn into a hidden coffee station or a small prep area.
Lighting
Because the kitchen has to function in several different ways, layer the lighting so you'll always have access to the type of light you need.
Natural Light
If you're building a new home or starting from scratch, plan for windows, skylights, or even a dramatic laylight to let in as much natural light as possible.
Task Lighting
Illuminate the task at hand by hanging pendant fixtures to shine on specific workspaces and installing under-cabinet lighting to brighten countertops.
Ambient Lighting
Overhead lighting is essential for easy navigation through the kitchen. For this, we suggest recessed lighting or flush ceiling mount fixtures.
Accent Lighting
Draw attention to your favorite details, like an antique tea set inside a cabinet, by installing puck lights. You can also add a lamp to the kitchen counter for a warm and pleasant glow that guests can gather around.
Ultimately, your ideal kitchen depends on you and your needs.
With the right layout, ample storage, and flexible lighting, you can have a kitchen that is both beautiful and intelligently designed.
Ready for a more functional kitchen space? Give us a call and let's talk about how our design team can create a kitchen that works for you.