Social Distancing and Our Interior Design Process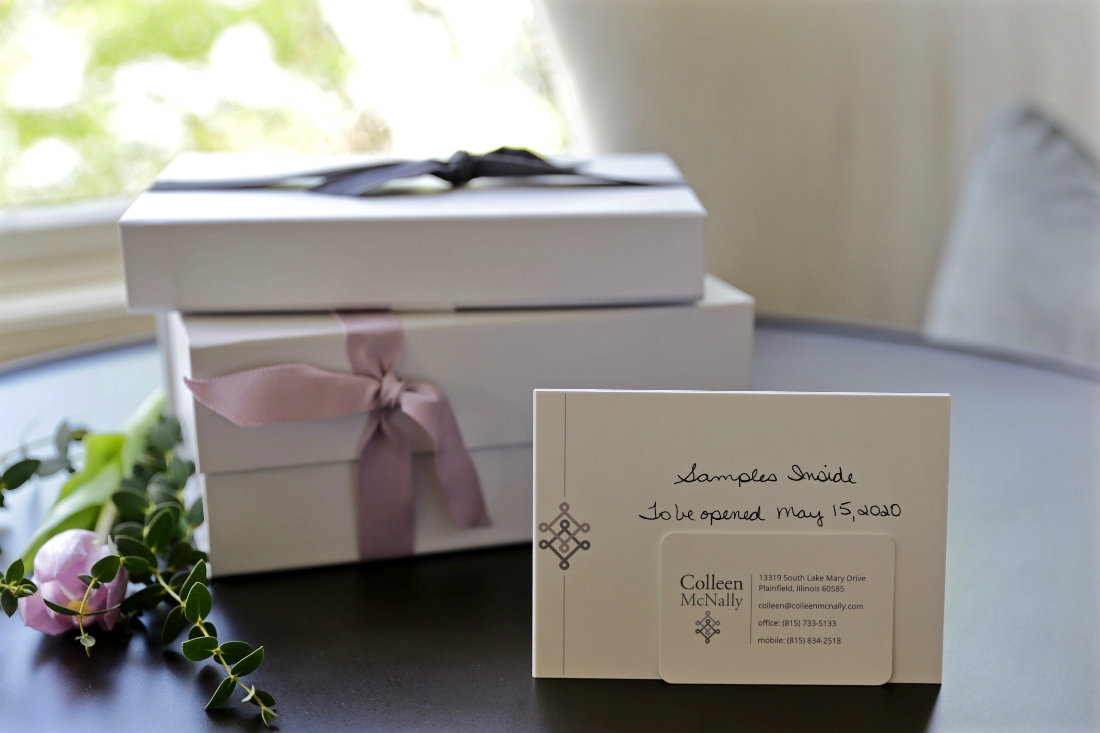 Quarantine offers a unique chance to really consider your home.
You're probably more aware of the space you live in than you've ever been before – how it impacts your life, its shortcomings, and its possibilities.
In its own way, this is a great time to start redesigning your interior.
We've carefully adapted our process to provide the same personal, comprehensive interior design services while social distancing.
Which elements of the design process work beautifully with social distancing?
The short answer is: Most of it! With the help of virtual meetings, we can still on the design and sourcing process for home furnishings and window treatments.
When it comes time for the presentation of the final design, we will meet on FaceTime or Zoom.
We've used virtual concept meetings before as a way to help our clients nail down the details of their project from the comfort of their own home.
Now, we've expanded and streamlined our process to accommodate the unique challenges of quarantine.
Before the meeting, we will mail you sample packages with material and options we can discuss during the meeting. When we meet, we will utilize screen-sharing to show you floor plans, mood boards, material selections, etc.
After the initial discovery meeting, much of the design process happens behind the scenes.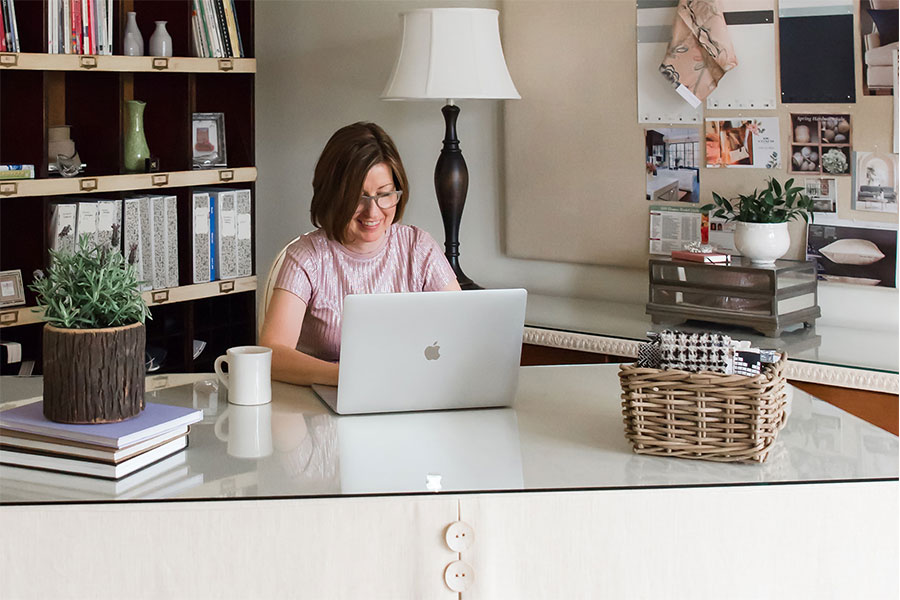 What things have to wait?
For now, we have to hold off on anything that involves face-to-face interactions. This includes deliveries, installations, showroom tours, and in-person visits and presentations.
But keep in mind: The first orders we receive will be the first we can get started on as soon as businesses begin to reopen!
Some interactions that were face-to-face have been adapted to practice social distancing.
For example, our reupholsterer is a one-man shop and is still operating. Recently, he was able to schedule a time to pick-up chairs from a client without any contact. This involved the client placing the two chairs on her covered porch a few minutes before he arrived!
On a new build project, we went to the site once the construction crew had gone home to leave samples in each room. The next day, the client was able to go to the home to view these samples while we met virtually.
Are you offering any new services?
We are now offering our Design Concierge service. This provides you with a personal design consult for anything you need to improve the beauty and comfort of your home.
This service is fully customizable. It could mean meeting for as little as an hour to discuss ideas to refresh your space or setting up a meeting schedule to help you with remodeling and new builds.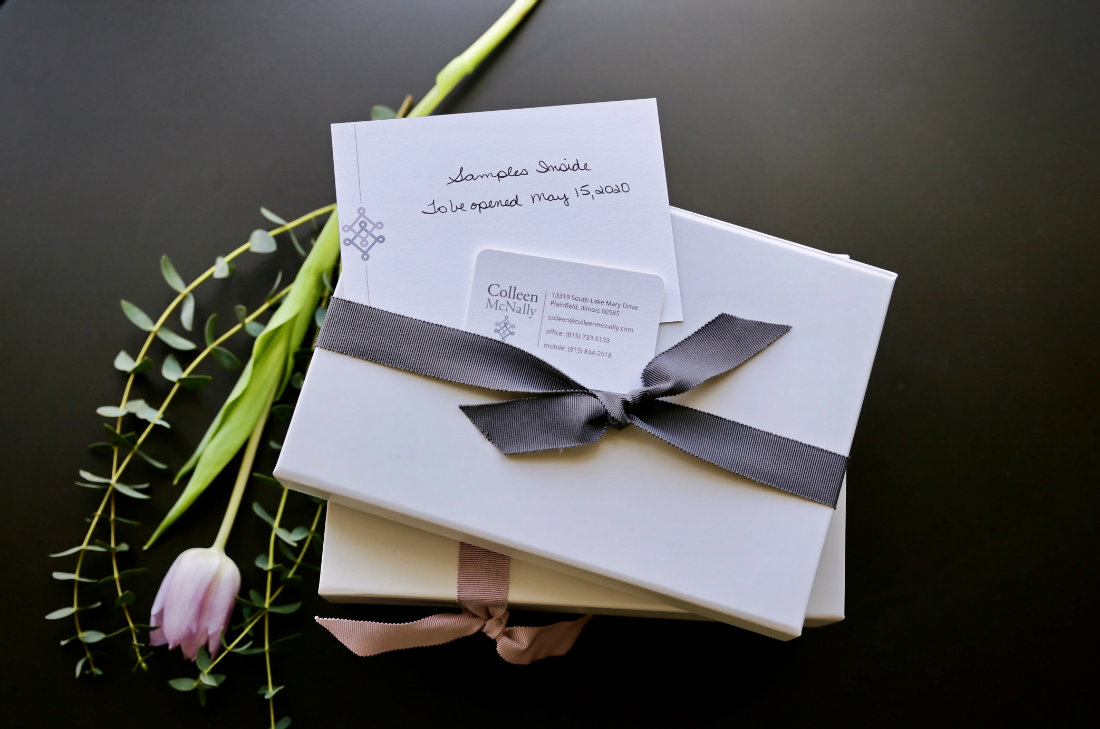 ---
What is the current process?
Step One
We'll do an initial phone consultation to establish your needs and budget.
Step Two
We'll move into the discovery phase starting with a short questionnaire covering your lifestyle, color palette, and design preferences. You'll take some quick photos of your home, and we can get started!
Step Three
We'll meet over a video call for our initial planning session, where we will lay out the parameters, requirements, budget, and basic plan of the project.
Over the course of 1-2 virtual concept meetings, we'll develop a design plan that fits your scope, needs, and vision.
Step Four
This phase concludes with the best part—a presentation demonstrating how the completed redesign will look in your home.
Step Five
After the presentation, we can move to the final measuring and ordering. As we improve our safety measures and restrictions begin to be lifted, we'll be able to do on-site measuring with proper protection.
For now, we've created measuring guidelines for our clients and walking them through the process using FaceTime and Zoom (USPS and Zoom are our best friends these days!)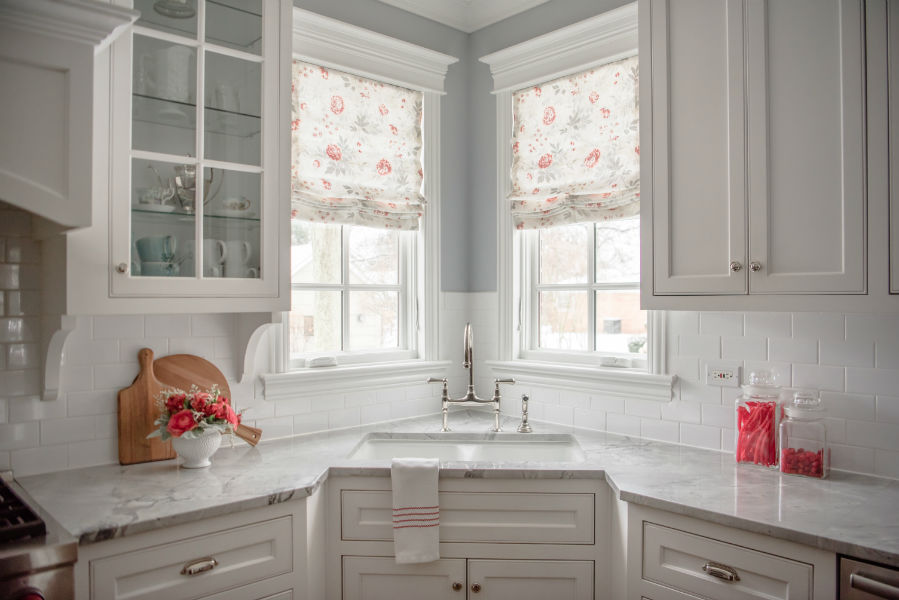 Greet the end of quarantine with a space you love.
We are improving upon our processes every day to provide you with custom interior design services while keeping you and your family safe.
Contact us to find out more about how we can get started on your home today!