Inspired Closets: How to Turn a Pantry into a Super Pantry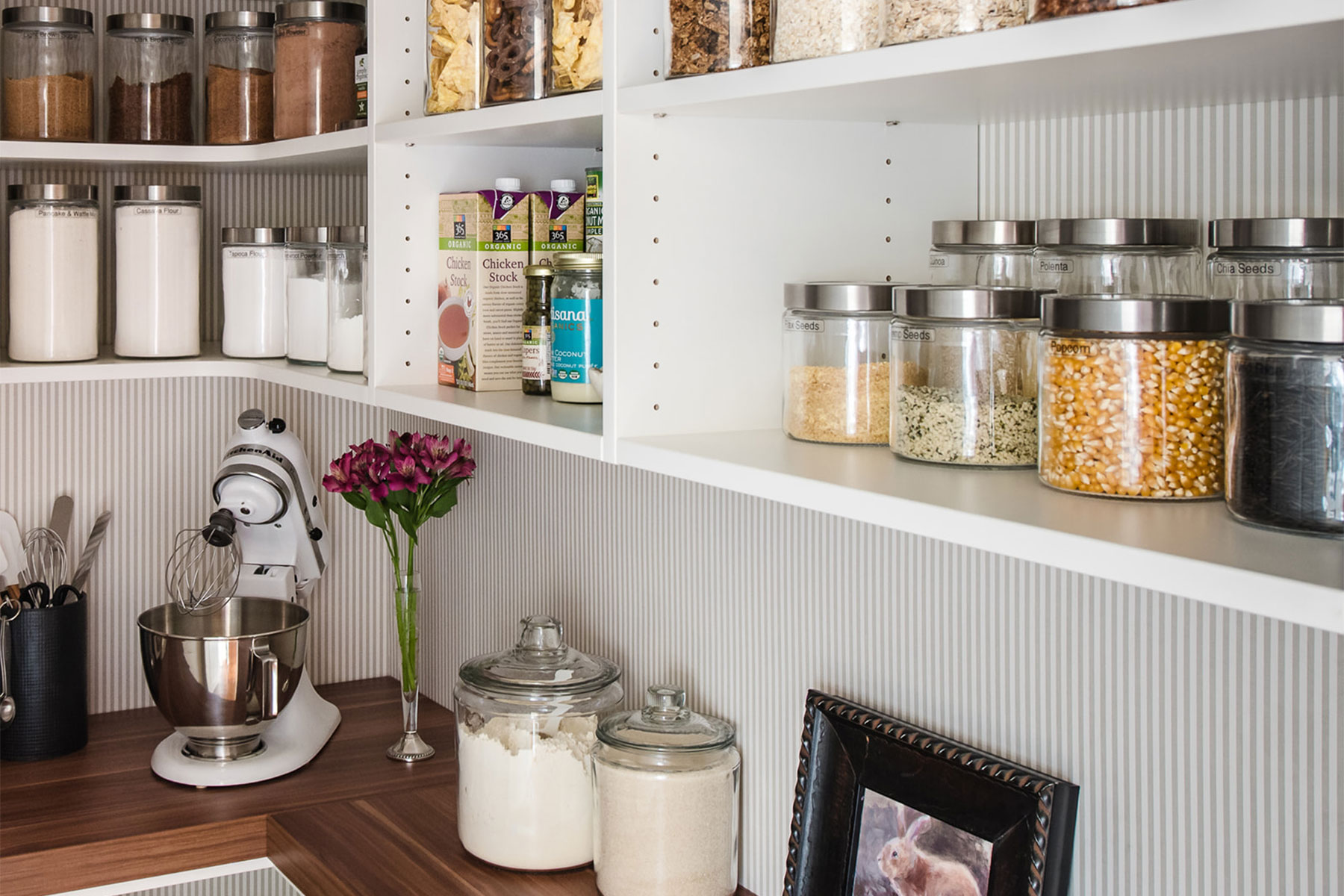 For most people, a pantry serves as a storage space.
For Mike Carson, Owner of Inspired Closets Chicago, the capability of a pantry goes far beyond storage.
We sat down with Mike to talk about super pantries and how Inspired Closets creates these personalized, functional spaces.
What is a super pantry? How is it different than a regular pantry?
A super pantry is more than just shelving to store your goods. It is a useful walk-in space to store your foods and work in. You are able to utilize a super pantry as a workspace for food and party preparations.
While a regular pantry might just have shelving and be used strictly for storage, a super pantry is meant for so much more.
What kind of features are people looking for these days?
The biggest thing people are looking for is a variety of storage options. Depending on the client, this might include:
Sufficient space to store large, club store items
Storage that is accessible for children such as pull-out chip baskets or low shelves they can reach
Space for a wine fridge, hanging storage for stemware, easy access to wine serving trays, etc.
Pull-out storage allowing you to reach the back of a shelf with ease
Vertical dividers to maximize space when storing baking and serving trays
Drawer space to accommodate utensils, linens, etc.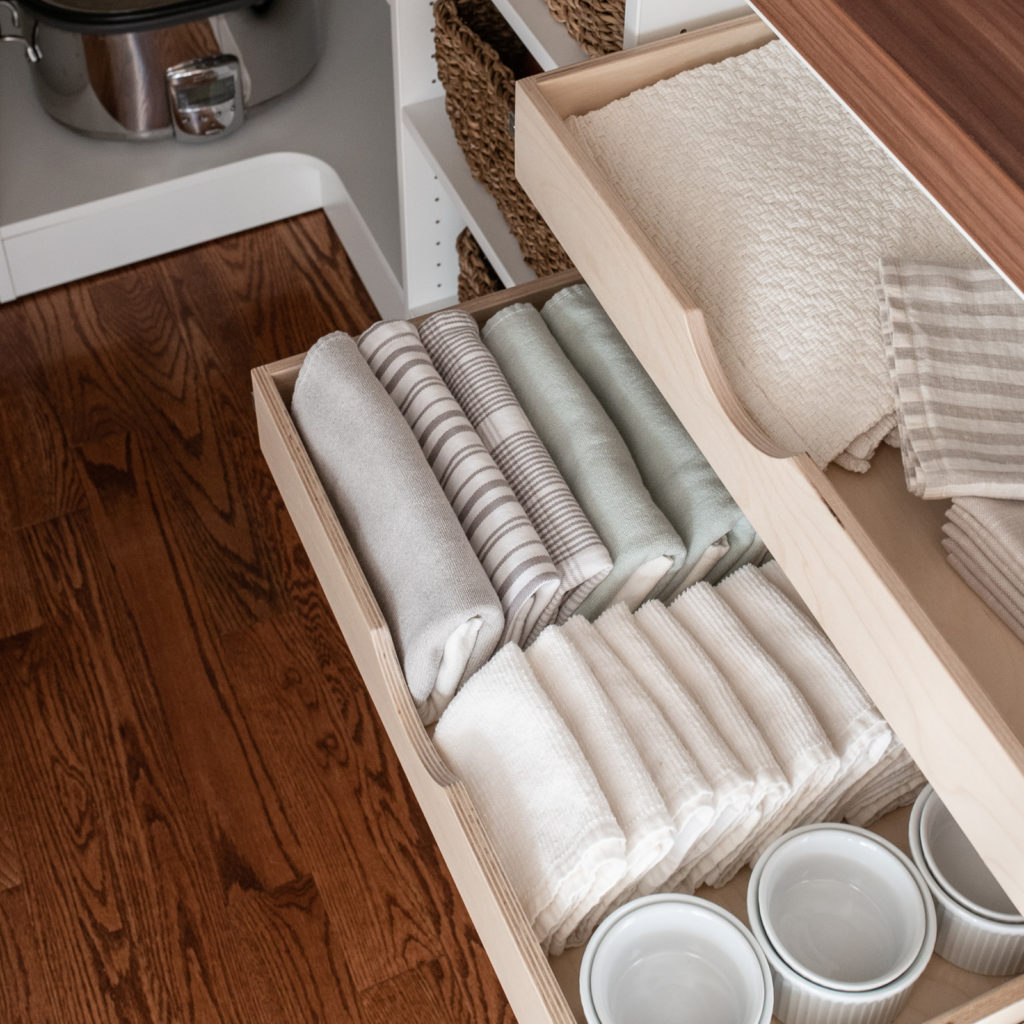 How do you come up with the layout?
The layout of a super pantry is based on the size and shape of the original closet as well as three main factors.
First, we are looking to maximize the space. We try to get as many valuable features in the given space as possible.
Second, we want to make sure everything is accessible. For example, corners should flow easily with either corner shelving or lazy susans.
Lastly, the design should be aesthetically pleasing, add value to the home, and work within the customer's budget.
We work very closely with each client to come up with these three parameters and build the best super pantry.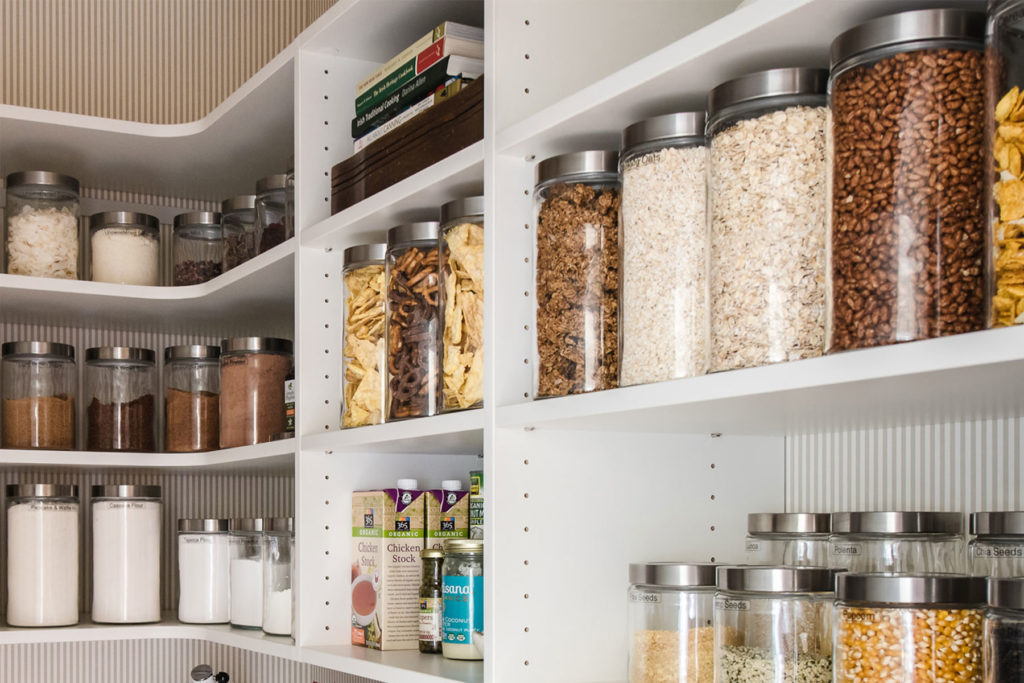 What do you need from the client?
Primarily, we are looking for input on how they live and what is most important to them.
Some people need space to store pet food and dog bowls, others need storage for bulk items, and some have kids that are considered in the layout of the super pantry.
We look to the client to understand how they live and that leaves us with a design that works best for them.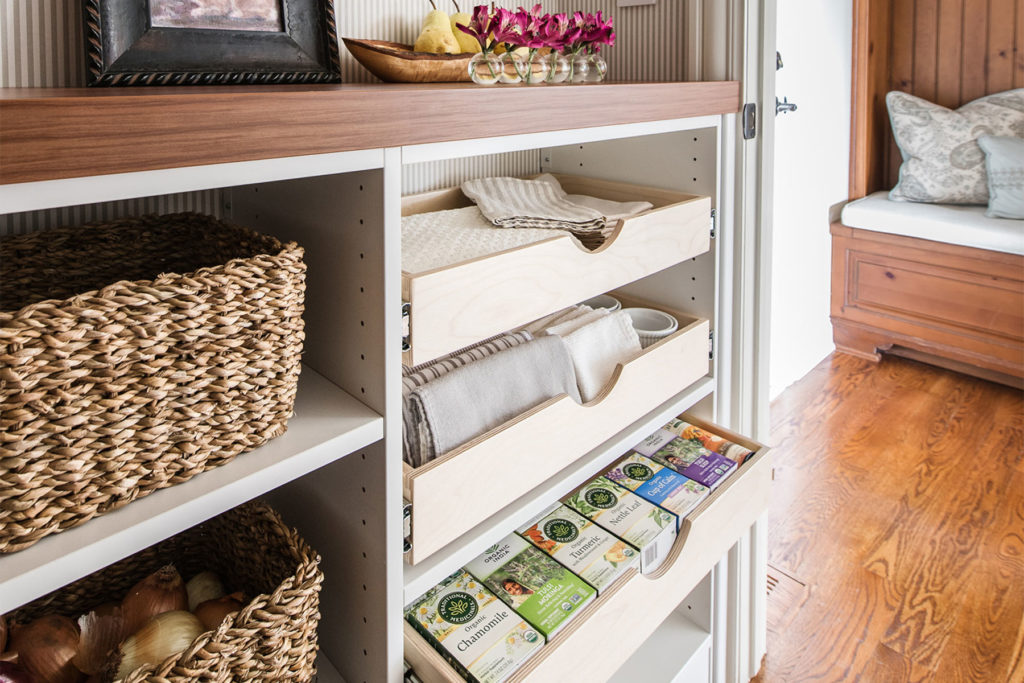 What's the process?
The process is very consultative. The client gives us input on their style and we figure out how you will use your pantry, what you own, and what look and feel more inspires you.
We will come out to your home and work with you to understand your needs and come up with a design. We'll show you designs connected to your needs and wants, provide recommendations on layout, color, and finishes, share material sample, and create a 3D rendering of your custom super pantry.
Then, we go into the manufacturing process. We make it easy by offering tear-out and painting services. We also provide you with racks to store your items while we create the space.
Our employees complete the installation and leave the space cleaner and better than it was before.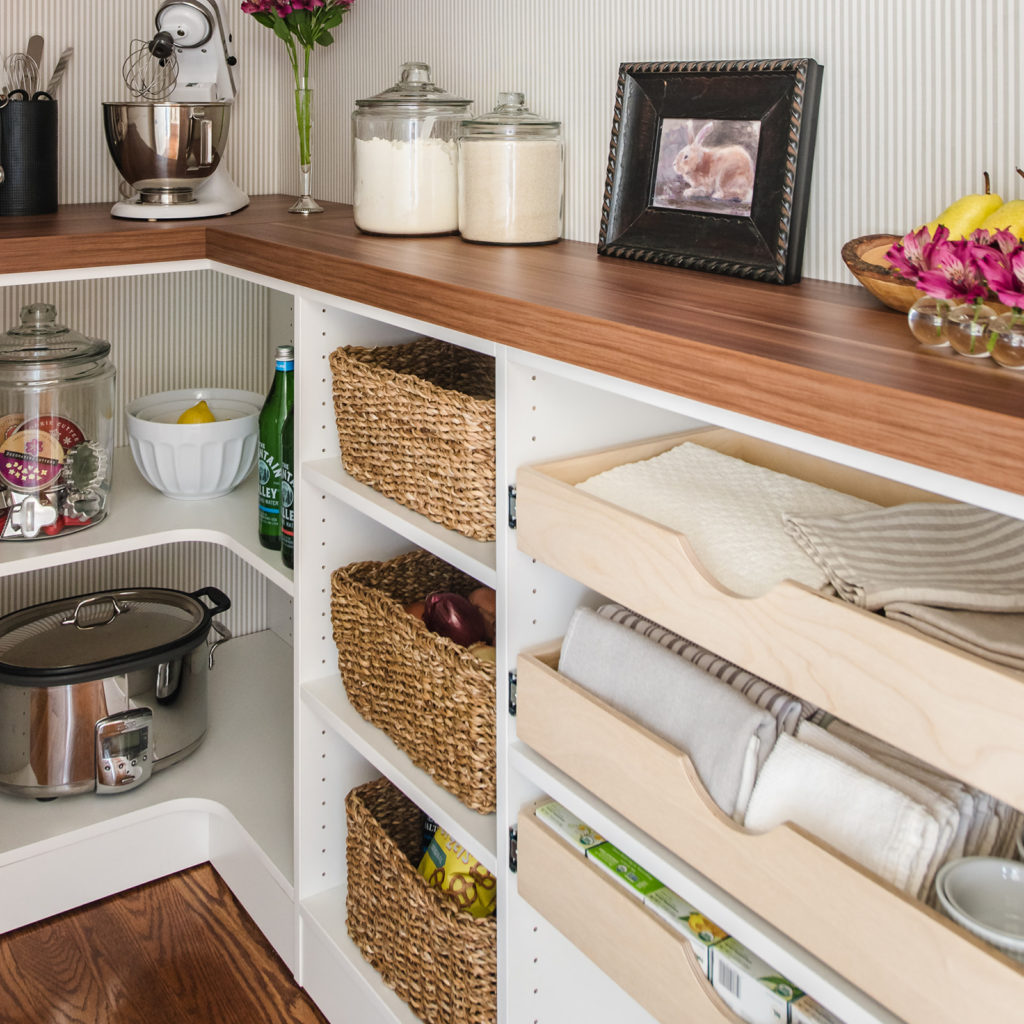 Any advice for someone interested in installing a super pantry?
It is very important, whether you're a designer or a homeowner, to find vendors who have been in business for a while and understand the process and how to make things great.
At Inspired Closets, we have great guarantees and a warranty on our services for the life of your home. Visit our website to schedule a free in-home consultation and get started on building your dream super pantry.