Interior Design Budget:
Where to Spend and Where to Save
Interior Design Can Be a Mix of Highs and Lows
Think about interior design like your wardrobe: you mix the inexpensive, trendier items with the investment pieces you'll be wearing for years to come. So, you could invest in a well-constructed sofa and spend less on throw pillows, as those are the items you'll replace more frequently. You could also splurge on a gorgeous cashmere throw to make an inexpensive chair feel more luxe. It's all about balance!
Speaking of Balance, What's the Best Way to Allocate Your Interior Design Budget?
Before you start putting your budget together and figuring out where to splurge and where to save, there are a few things to consider. Is this your forever home? Who will be using the space? Will there be any changes with members of the household, such as kids going off to college or elderly parents moving in?
A family with young children who tend to spill and break things should spend more on high-performance fabrics and quality upholstery to withstand heavy use. And then items like accessories and non-upholstered furniture can be less expensive. We all know not to play ball in the house, but… things happen.
Empty nesters can consider spending more on upholstery, case goods, window treatments and lighting, while saving on rugs, pillow and accessories. If they go this route, they'll have their core items in place, and can make changes down the road to rugs, pillows, and accessories to refresh the space.
With those things in mind, where should you spend the majority of your interior design budget? Which room renovations are the best investments in terms of resale value? Let's get into the details.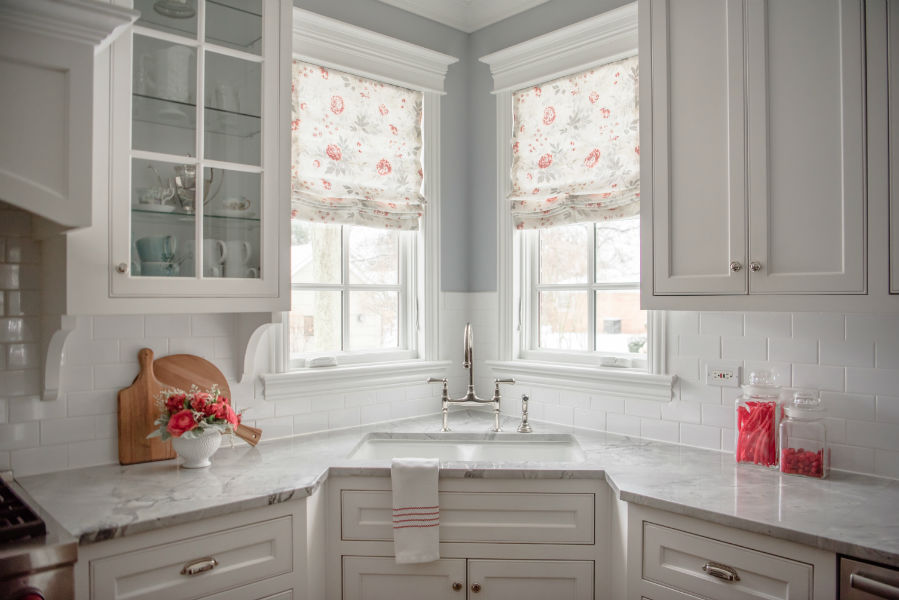 1. Kitchen Renovations
I'm sure you've heard people say that a kitchen sells a house, and it's true. The kitchen is the heart of the home, and everyone in the family can find an updated kitchen useful. But while updating a kitchen will almost always add value to the home, you do need to keep costs in check so you don't price yourself out compared to other homes in your community.
Where Should You Splurge in the Kitchen?
If you have good cabinetry in place, consider updating the backsplash, countertops, and appliances. Who wouldn't enjoy cooking in their kitchen with a neatly organized spice drawer, modern, energy-efficient appliances, and a beautifully coordinating countertop and backsplash?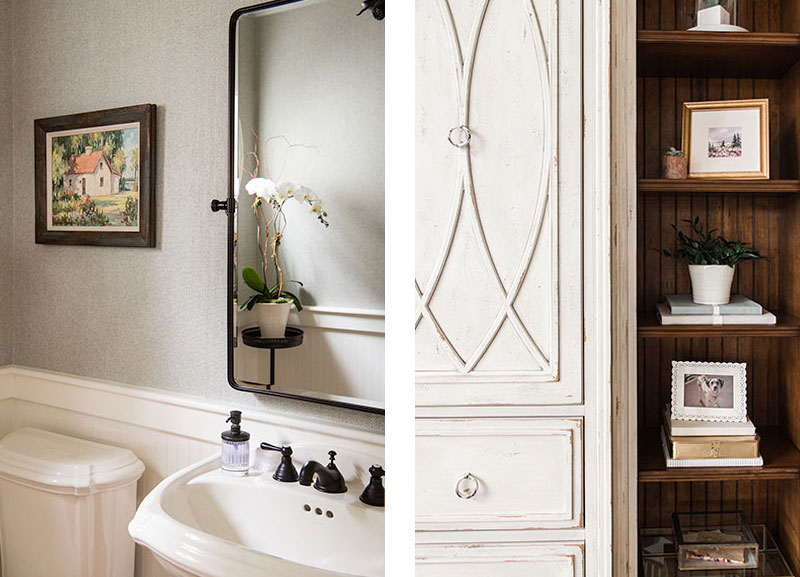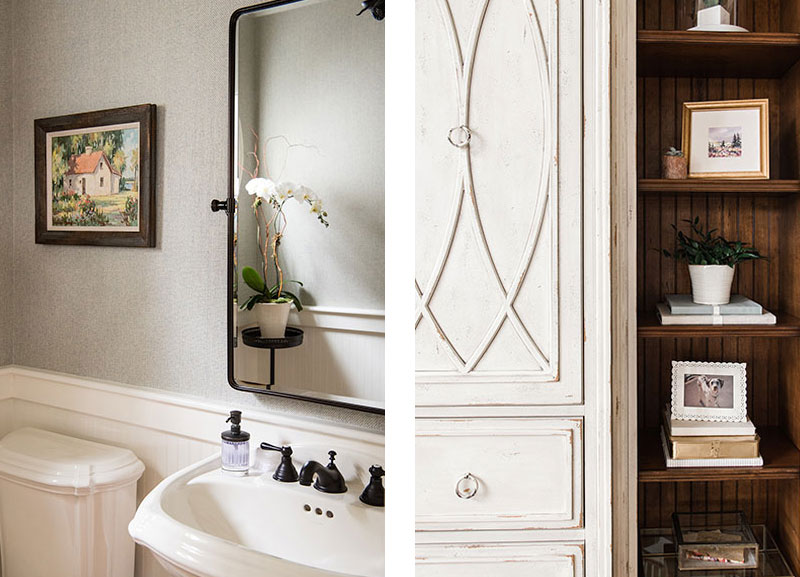 2. Bathroom Renovations
While the master bath is perhaps the most important, you should plan to update the tile, fixtures and color palette in every bathroom to get the biggest return. If the cabinetry is in good shape, consider painting or replacing the hardware for a fresh, new look. Double sinks and plenty of storage will definitely increase the value, as well as make for a more pleasant experience. Also, if you have the space, having the ability to close off the toilet area saves time when multiple people are getting ready.
What Are the Best Investments to Make in the Bathroom?
This depends on the price point of your home. If it's more of an entry-level home, invest in a good shower. Higher priced homes need both a beautiful free-standing tub and an upgraded shower. High-end buyers will be looking for more luxury features, like a free-standing tub for a luxurious soak, or a steam shower. Doesn't everyone want to experience the health benefits of a steam shower? I know I do.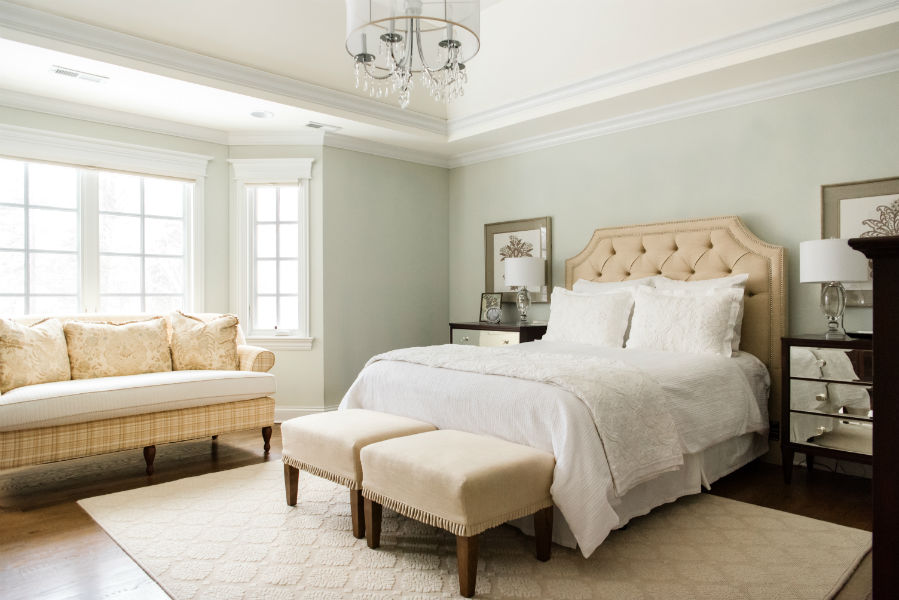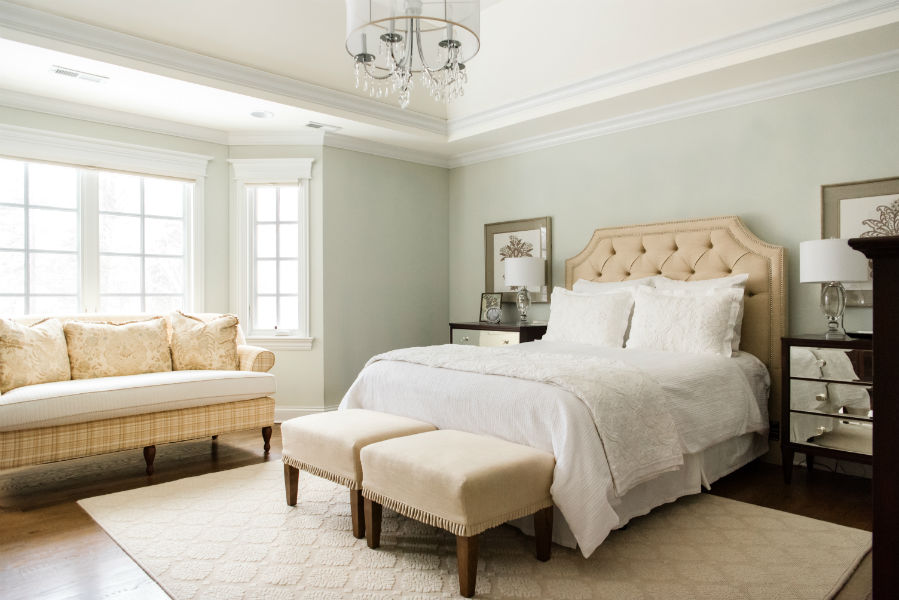 3. Refreshing a Bedroom
The best way to increase a home's value with bedroom space is by adding more of them. If you're able to add an additional bedroom by reworking other areas, that will certainly add value to your home. Everything else is more for personal enjoyment. Beautiful yet functional furniture and properly organized closets to keep everything in its place alleviate stress and save you time.
Also, consider spending money on good bedroom fabrics. Just imagine the restful night of sleep you'd get with luxury sateen sheets and room darkening draperies so you can sleep in on the weekends!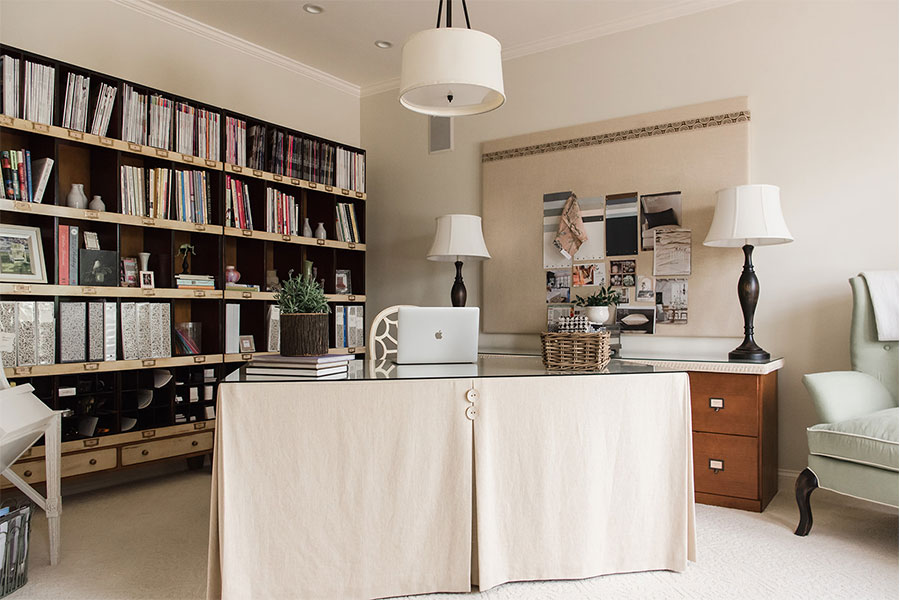 4. Unfinished Spaces
All in all, finished spaces like basements and attics will make your home more appealing to buyers, and be useful to you while you're living there. Families with children find that a finished lower level or attic gives kids an exciting place to play and hang out, while keeping toys and clutter out of the rest of the house.
Having a space for a home office is always useful. This space could also be used for an aging parent that needs to move in, and can help make life easier. No matter what you use the unfinished space for, be careful not to splurge in a basement or attic as you may not recoup what you've spent.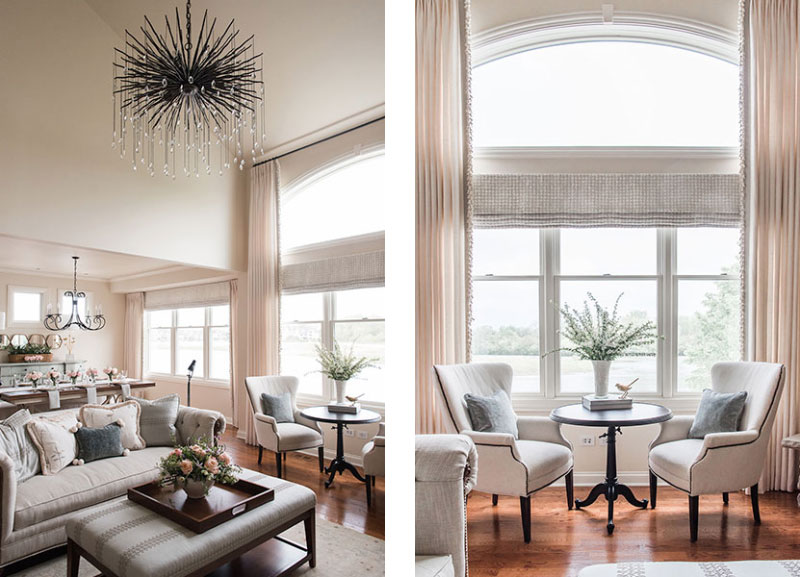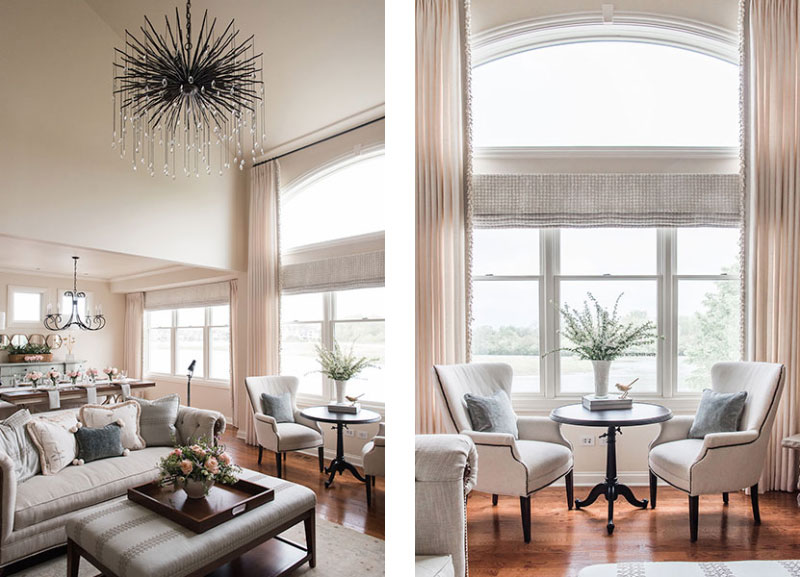 5. Living Room
If you're planning to move in the next three to five years, plan to only invest in the items you'll be taking with you: sofas, chairs, and a coffee table. Be careful about media cabinets, rugs, and end tables, as those items can sometimes be tricky to repurpose.
In terms of window treatments, shutters are always in style. However, they're a higher price point and I wouldn't recommend putting them in a house you'll be leaving soon. Save your money and invest in window treatments in your next home.
Ready to freshen up one of these spaces within your home? Or just have questions about where to spend your interior design budget? Contact us and schedule a chat. We're always happy to help.