Interior Design in Palos Heights, IL
{A Fresh Take on Vintage}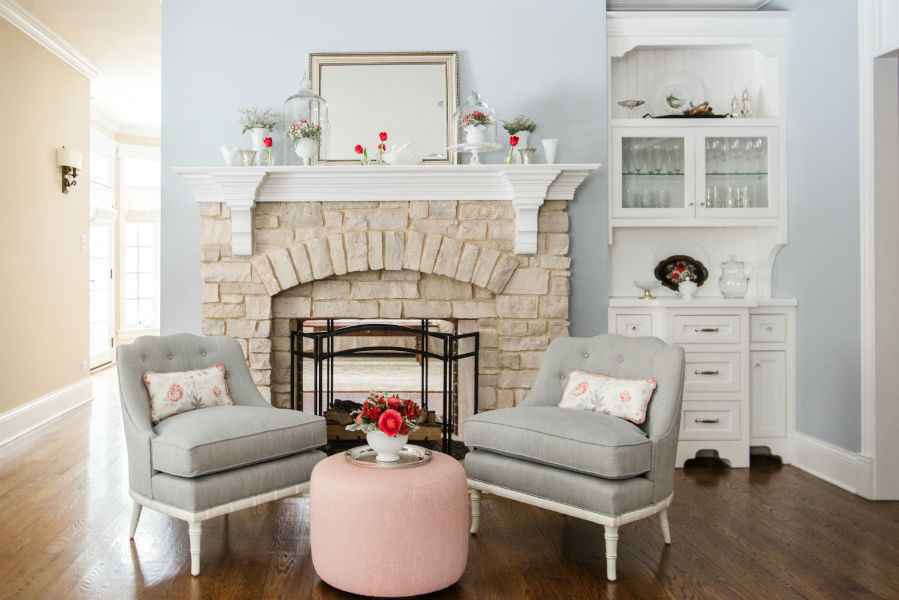 It's a Classic Interior Design Tale…
The client, a resident of Palos Heights in Cook County, was building a home. And, just like so many people who take on a custom home project, she was simply overwhelmed by all of the selections. Although she understood her own style, she needed help pulling together all the ideas swirling around in her head!
How a Design Project Starts
This client and I go way back—we've actually worked together since 2009. She popped into my showroom one day and we hit it off!
But the project was a fresh start with a new home. Our initial design meeting was on the construction site to review the architectural drawings and discuss the overall functionality of the spaces. At that point, plumbing and electric had been roughed in and she wanted a second set of eyes to review her cabinetry and finishes throughout.
The main areas of discussion were the light fixtures and the paint palette—but we all know how those can be the most difficult decisions. There are simply too many options.
As things moved along with construction, we selected hard window treatments so they could be installed prior to moving in. This meant that she had privacy in place on her windows and we had a plan for the soft treatments which followed.
But need I mention?—many people make HUGE mistakes in both design and investment—so here are some tips before you move forward with window treatments:
1. Discuss The Entire Design:
Many times people bring in a blind/shade sales consultant and that's all they do…which means they don't discuss the entire design. When a designer is brought into the project early on, it provides the opportunity to design the overall window—including both the fabric soft treatments (drapes, roman shades, etc.) and the hard treatments (blinds, shades, shutters, etc.).
2. Know Your Options:
Certain soft window treatments—like roman shades—can function in a way that is similar to a hard window treatment, offering both function and design. Ultimately, certain designs can eliminate a hard treatment entirely, which saves you money.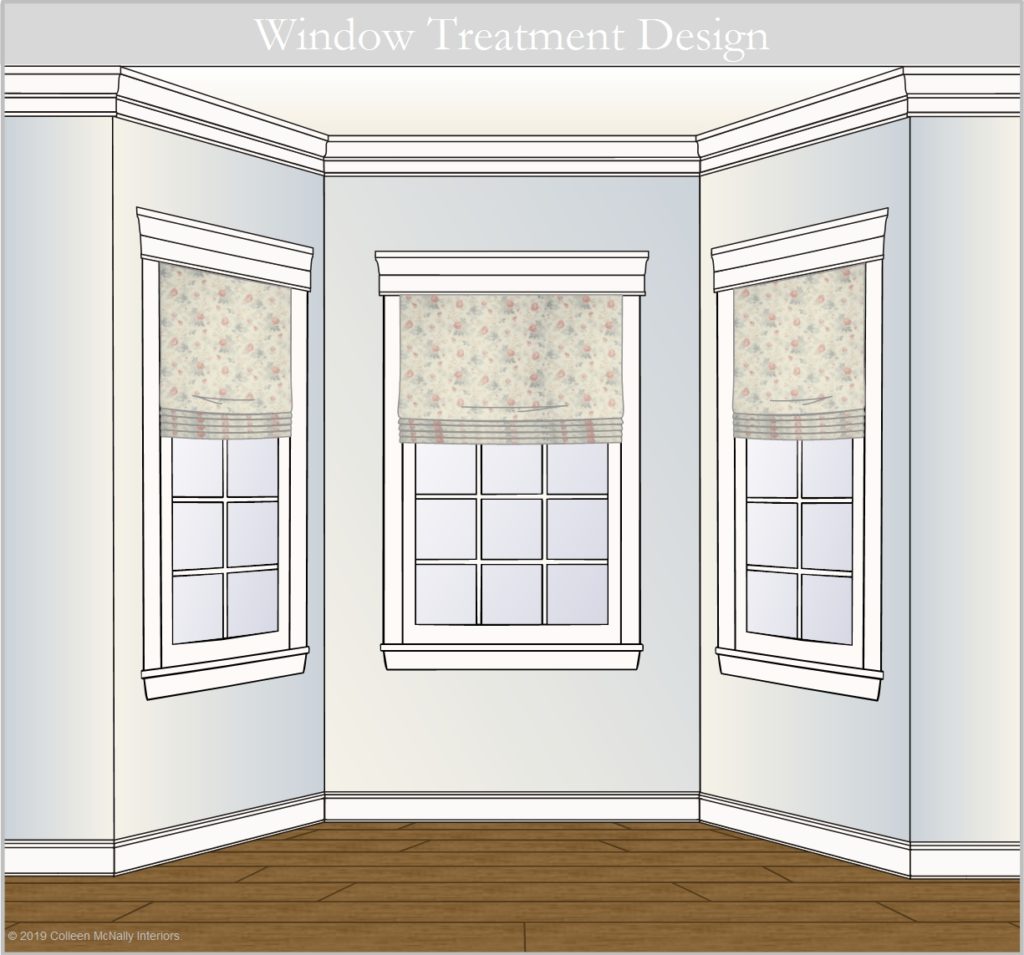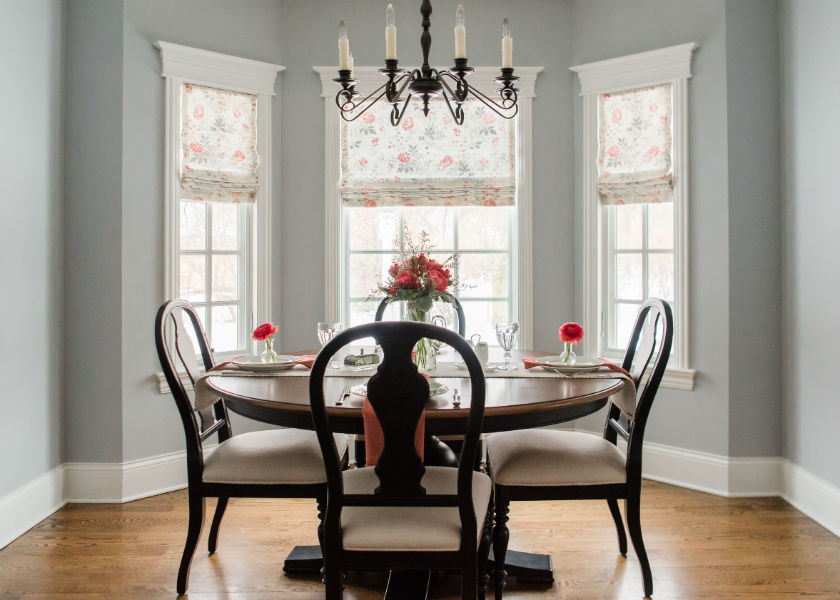 The client loves her kitchen design and the classic, vintage feel.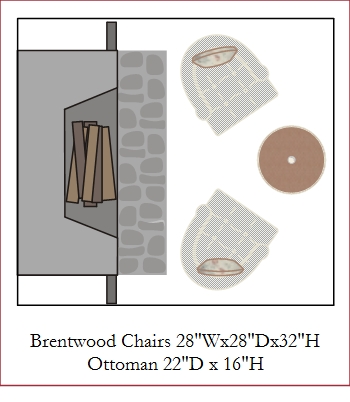 I mean l o v e s it. And the hearth area really came to life with the addition of the chairs and ottoman. The chairs were specifically selected because of their vintage charm.
We used a lot of natural fabrics for this design project.
We also gently used patterns here and there, which speaks to the classic, timeless appeal of her home.
Five years later, we're tweaking and finishing rooms and her main fabrics still work… actually making her home feel more unique and collected.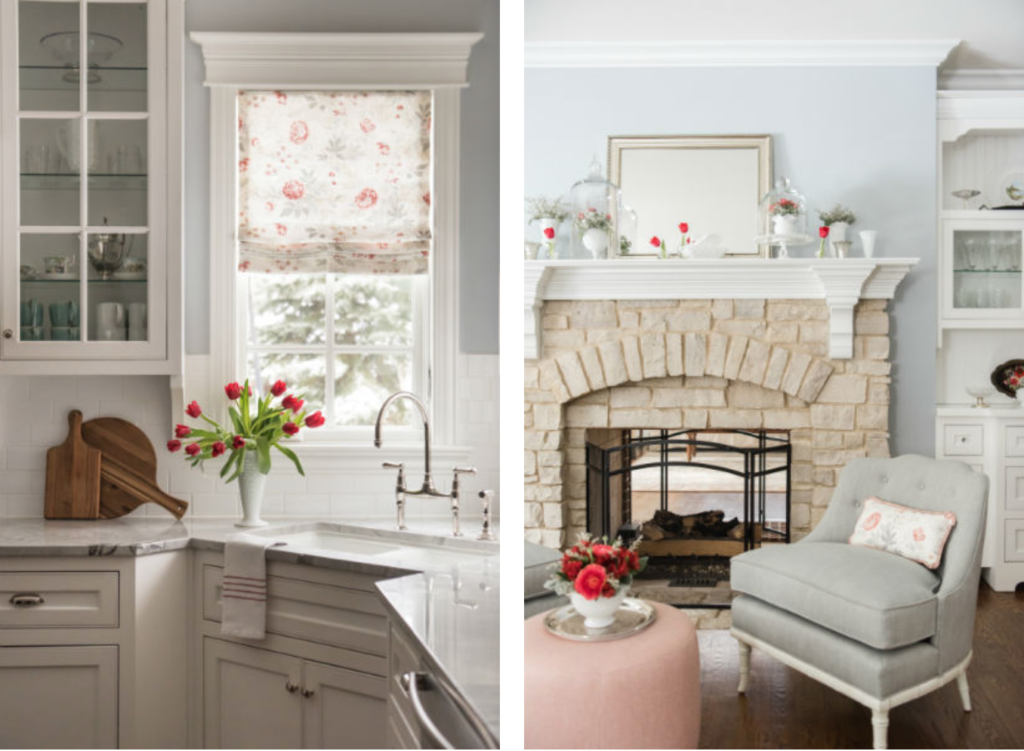 Ready to stop making all of the interior design decisions yourself?
Get in touch to tell us about your project. We'd love to hear about your space, your style and your needs. In the meantime, grab some inspiration by downloading our free Instant Makeover Plan: How to Refresh Your Home with JUST Fabrics.
Cheers!