How To: Room Decor for a Child with Asthma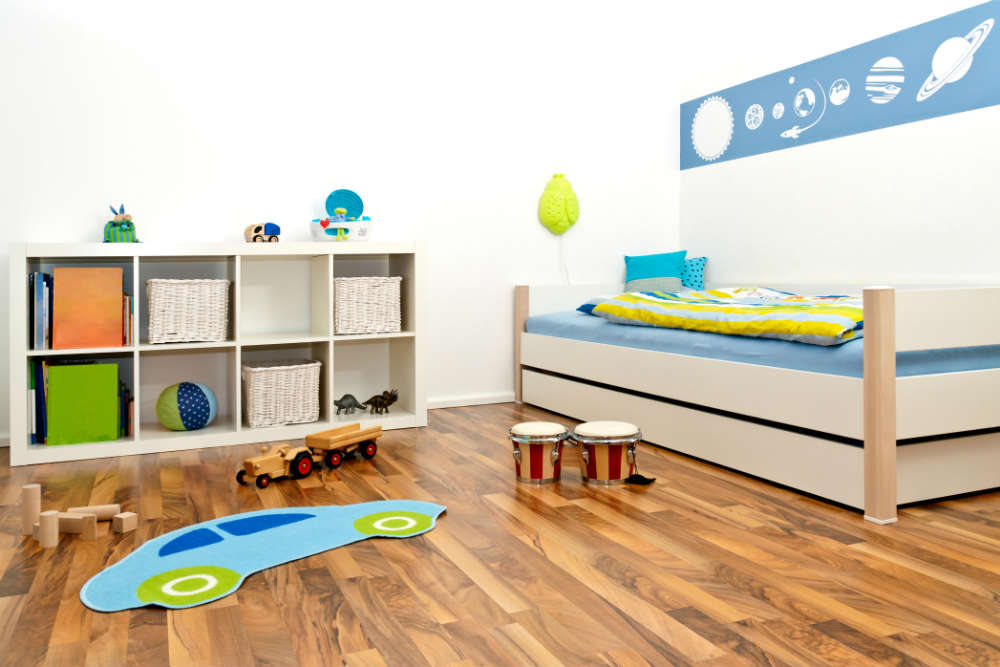 When your child has asthma, the last thing you want is to set off a reaction.
And the good news is: The environment you create at home can reduce their exposure to allergens. Wondering how to create a space that considers your child's asthma? You'll want to address these five areas of the room. Read on for our best recommendations!
1. Walls
Paint
Your first mission is to select a zero- or low-VOC paint. A VOC is a "volatile organic compound", otherwise known as the unstable chemicals that let off gasses and are considered harmful to humans and the environment. VOCs contribute to that smell that comes along with new paint.
My favorite zero-VOC paint is Benjamin Moore Natura. It's certified asthma- and allergy-friendly, available in thousands of colors and dries quickly.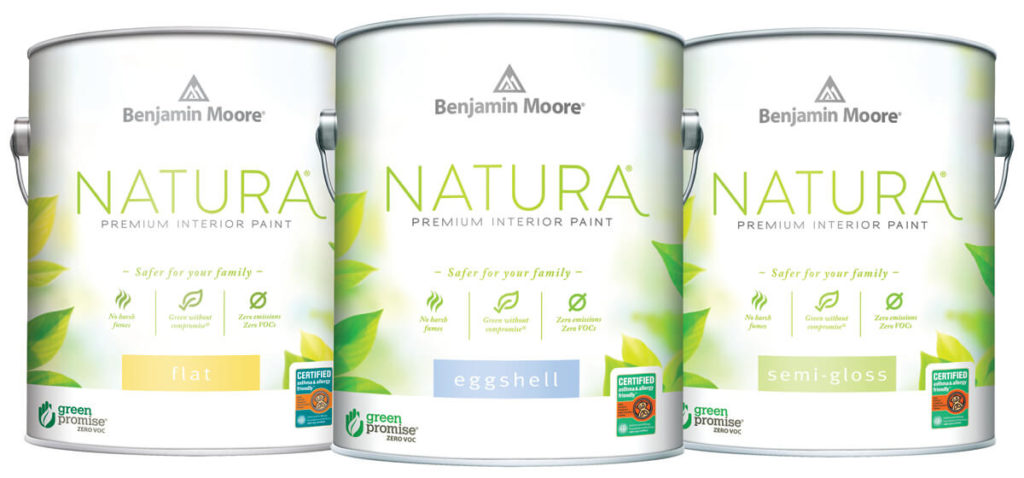 Wallpaper
In a space where you want to avoid things that collect dust, wallpaper is the perfect way to add interest to a wall without using decorative toys, pennants or picture frames.
A papered accent wall will make a statement, reduce cleaning time and not create opportunities for dust collection.
2. Flooring
Carpet
Wall to wall carpet can be lovely but it should be avoided when your child has asthma. Wood flooring is ideal as it will be the easiest to keep clean.
Tip: Select water-based finishes to keep the fumes to a minimum. Our goal is to keep the air as clean as possible.
Area Rugs
Yes, you can add an area rug. But this is important: If rugs are used, select rugs that can be machine washed. A vacuum will not remove as much dust as a run through the washing machine.
3. Furniture
Beds
We love a custom fabric headboard to complete a bedding design, but the best options, in this case, will be wood, metal or other smooth materials. Choose something with relatively clean lines for easy dusting.
Chairs, Desks and Other Furniture
Leather furniture is a great choice. It's easy to clean, doesn't absorb dust and can stand up to the rough and tumble environment of a child's room.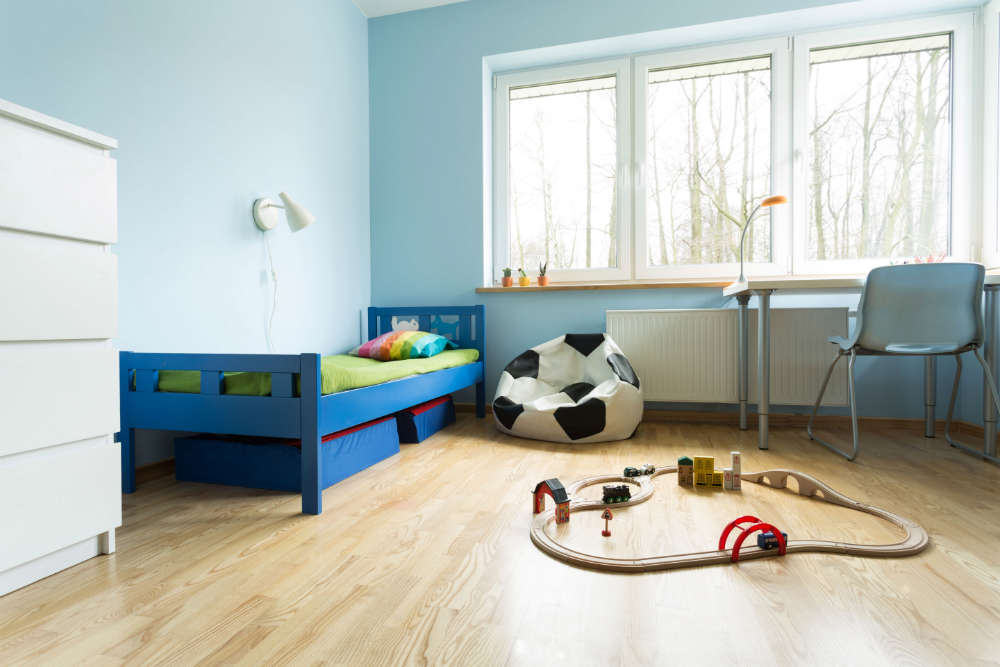 4. Window Treatments
Start with simple, streamlined treatments like roller shades and cornices.  And, because this is a child's room, consider going cordless. Most styles—even roman shades—are available in cordless versions now.
Draperies are best avoided because they will require a lot of maintenance to keep them free of dust.
When deciding on roller shades or cornices, focus on materials that are smooth, not textured. The smoother the material, the easier it is to keep clean.
5. Fabric
We're known for our love of fabric but, in this type of space, I like to keep textiles to a minimum and only use them strategically.
I like to specify fabrics that are manufactured using fewer chemicals and meet the Oeko-Tex Standard 100 certification process. Look for fabrics that do not contain allergenic dyestuffs and are tested to be free from formaldehyde, pesticides and heavy metals.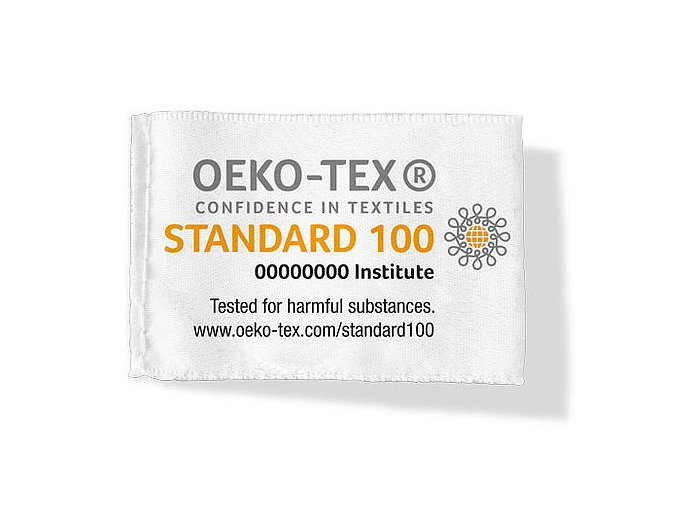 The goal is to minimize dust and other potential triggers—and the design of the room will play an important role.
Avoid materials that could potentially pose health risks. Use materials that can be cleaned easily. And focus on elements, like wallpaper, that create great design moments while keeping your child's health in mind.
Need help pulling the design together? We specialize in creating beautiful, healthy environments. Give us a call to discuss your project.