Which Countertop? A Q&A with TTS Granite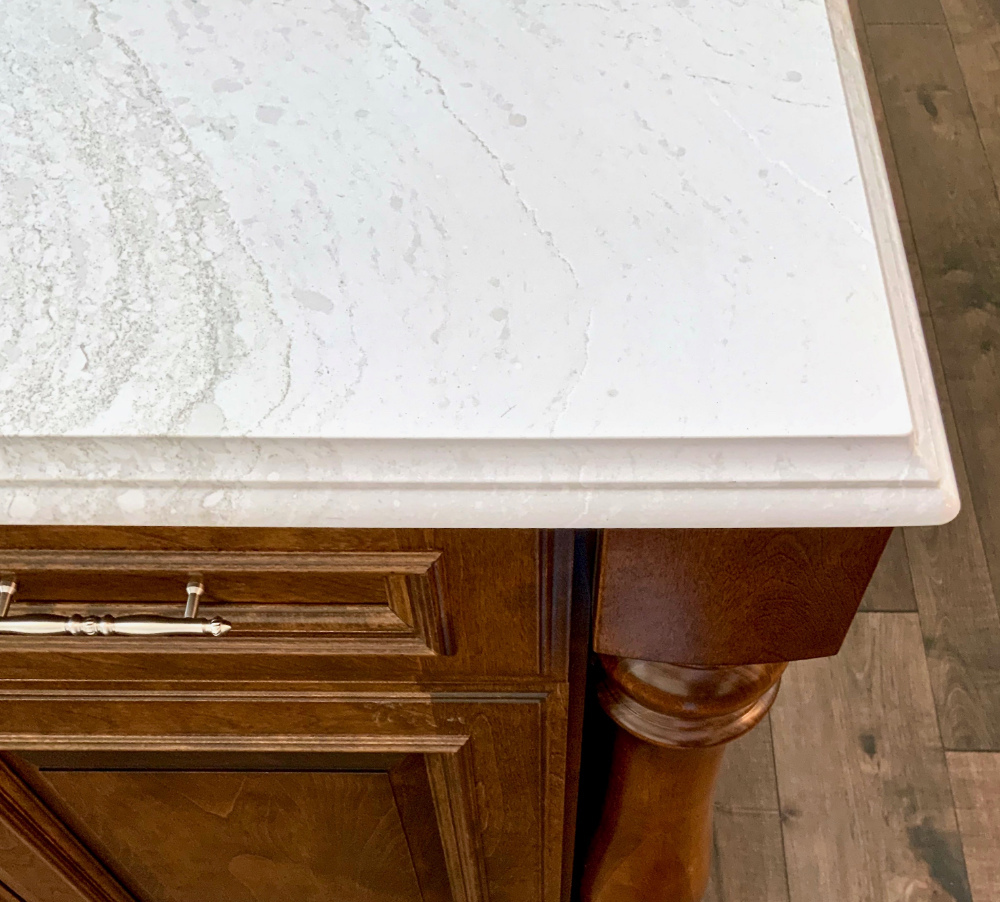 Not all countertops are built the same.
Kathy Vescovi of TTS Granite in Mokena, IL knows that material, brand, installation, and more all play a part in the life of your surfaces.
We sat down with Kathy to talk about countertops and how TTS Granite ensures satisfaction.
What are the main differences between granite, quartz, and quartzite?
Both granite and quartzite are natural stones—they come from the earth. On both stones, we use a 15-year sealer to prevent staining. Some differences include:
Granite patterns are busier and quartzite patterns tend to be softer with veining
Quartz is manmade and is manufactured by various companies (i.e. Cambria, Caesarstone, Silestone, Wilsonart)
Quartz patterns can be very simple to busy depending upon the manufacturer
Quartz never needs to be sealed, but it is not heat resistant.
Are all brands of quartz material the same?
No, we only fabricate quartz made in the USA (Cambria, Caesarstone, Wilsonart, Silestone). There are numerous imitation Chinese products, but our quartz line is warranted by the manufacturer and the quality is excellent!
What do I need to bring when I visit a showroom?
When visiting a showroom, you should bring your cabinet drawing, cabinet wood sample, and flooring if available.
How much overhang can an island handle before it needs support?
To be safe, countertops should not extend over the island more than 16".
How long does an install take?
The timeline depends on the square footage—most kitchen installs are around 4-5 hours depending on the size of the space.
How do I care for my countertops after installation? What kind of maintenance is required?
This all depends on the product. For granite and quartzite, we recommend either Blue Dawn Dish detergent or Sparkle window cleaner.
For quartz tops, we also recommend a light detergent like Simple Green or something similar.
When you make your decision, we like to get specific about the care. Each quartz manufacturer has a care sheet that we supply to our clients.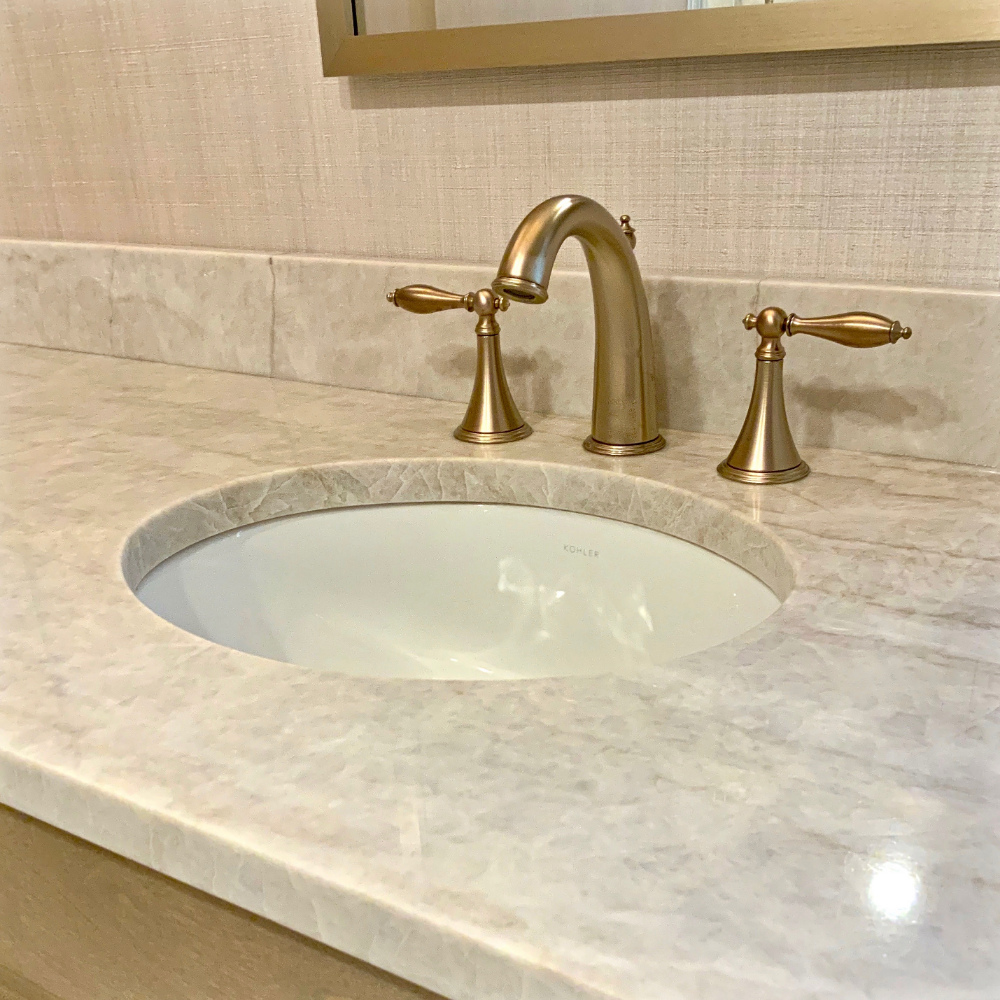 What are the trends right now in countertops?
Depending upon the client's budget, quartzite and quartz are very popular. We have also seen a lot of mitered edges on kitchen islands!
What type of edge details are available and which ones work best for the different types of surfaces?
There are four edges that are standard: Square Eased, Bullnose, Roundover, and Bevel.
The most popular is the Square Eased. On islands, we offer the mitered edge as a feature.

For more information, contact TTS Granite, the Chicago, IL area specialist for all your stone crafting needs.
Ready to redesign your kitchen? Give us a call! We'd love to chat with you about countertop options and what would work best in your home.