Custom Window Treatments: 3 Details That Matter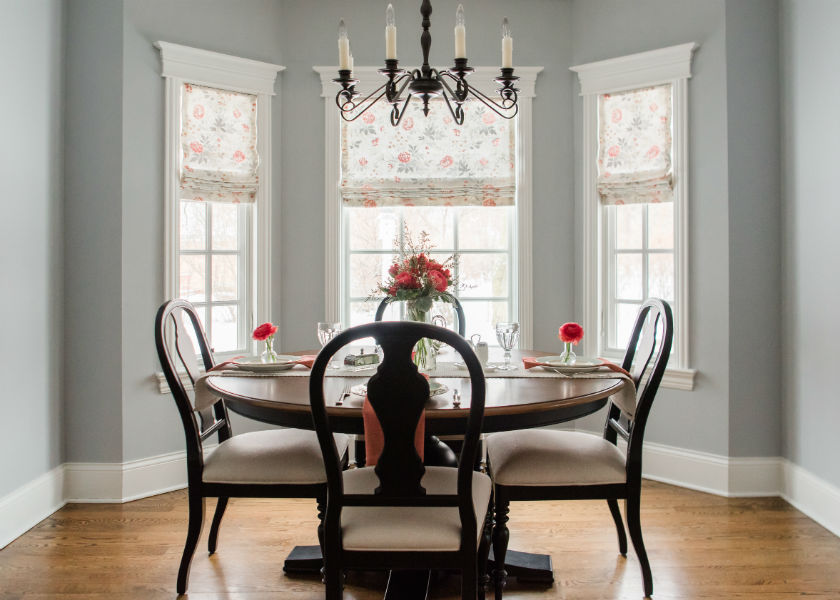 The Right Window Treatments Come With Measurable and Proven Benefits
We always recommend working with a designer to create custom window treatments over retail options, as there is very little room for error. The window treatments you choose can make or break the overall look of your space, but they're not just lovely accessories to be considered at the end of the design process.
Whether you have close neighbors, lots of sunlight, or a baby (or adult) that needs to nap midday, window treatments are a foundational element within a room and can help address light and temperature needs, among other things.
So, How Do You Choose the Right Window Treatment for a Room?
Function and light control are the two building blocks to start from, and often go hand in hand. Once those needs are defined, the overall design will fall into place.
1. Start with Function…
I like to start by defining the functionality of the room. There are such a wide variety of options available today, and that makes it so important to discuss all of the activities that are, or will be, taking place in the space. I always ask plenty of questions to get to know how the client lives in the room. How do they want the room to function?
For example, a family that likes to watch afternoon sporting events in their great room on the weekends would benefit from options designed to control the glare on the TV. A lined traversing drapery in a lightweight fabric may be a wonderful solution.
The drapery will control the glare when closed, and the lightweight fabric won't make the space too dark. Additionally, the fabric will add an element of coziness and complete the look of the room.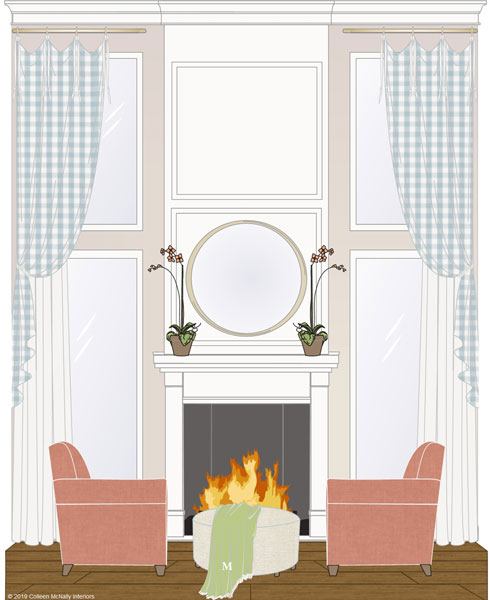 2. Then, Consider Light Control Needs
Knowing which direction the windows face is key. East and west-facing windows can damage flooring and furnishings, as well as have an expensive affect on heating and cooling systems.
North-facing windows can be dark and drab, which makes preserving light especially important. South-facing windows get sun exposure all day long and tend to overheat spaces during the afternoon in the summer months.
An additional concern with south- and west-facing drapery treatments is specifying the correct linings. Otherwise, prolonged sun exposure can actually start to damage the face of the fabric. I often specify black-out lining because the light can be so intense on the fabric treatment that the color may change.
If a pattern is involved, it may be washed out in certain areas by the amount of light coming through from the back. Choosing a good lining may seem unnecessary in the beginning, but it will protect your investment in the long run.
Specifying window treatments in bedrooms can also be tricky without having all the right information. Many people will wake naturally when morning light filters into space and clients typically do not prefer room darkening options for that reason—for fear of oversleeping.
However, clients that are required to work night shifts will benefit from a room-darkening option to catch up on sleep during daytime hours.
Light control can make real difference in your daily quality of life. It's a key element.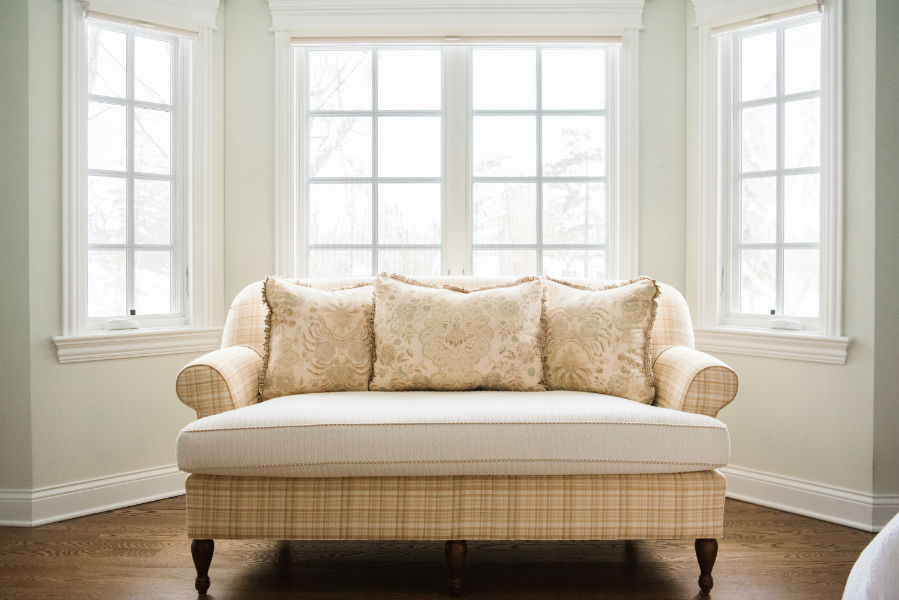 3. Know That One Overlooked Detail May Be Affecting Your Curb Appeal
Last, but certainly not least, comes design. Once the function and light control needs are defined, you can decide on a style for the window treatment.
Remember: It's just as important to consider how the window coverings will look curbside as it does from within the space. The exterior of your home will look best when there's a consistent design and/or color on all of the windows, or at least the ones that face the street.
A home that has white trim around the exterior of the windows will look pulled together with all white shutters or draperies lined in white, whereas a home with white trim on the exterior and multi-colored unlined curtains on each window will lose that uniformity.
If you want to mix up window treatment styles between rooms, keep them all white on the back to keep your exterior visually pleasing.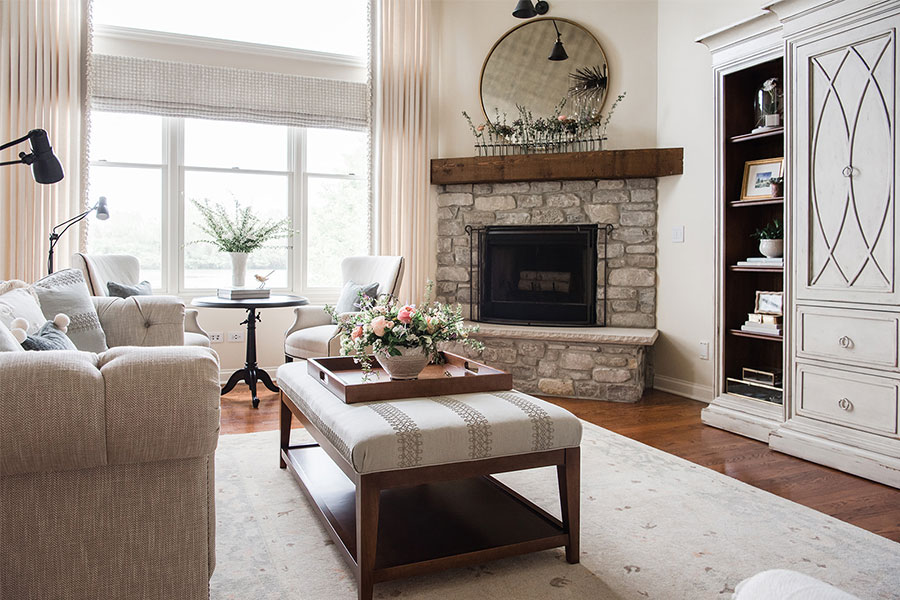 Other Considerations…
Something you may not be thinking about when selecting window treatments is your health. Room remodels introduce new materials into the home, which can be overwhelming for those dealing with autoimmune disease, asthma, or allergies, to name a few.
It's a good idea to look for fabrics labeled "Confidence in Textiles," which means the material has been tested for harmful substances (according to Oeko-Tex Standard 100).
There are so many different variables to consider when choosing the best window treatments for a room.
Don't rush out and pick a retail option because it looks pretty in a catalog. Custom window treatments not only provide a uniquely beautiful compliment to the room, but they serve a definite function, and can also increase your home's curb appeal.
Looking for professional guidance and a designer's eye? We'd love to discuss your project.