Should You Order Window Treatments Online?
Pretty much anything can be ordered online, but what about window treatments?
Is this an area where an online purchase makes sense? When we work with a custom window treatment client, we factor in everything—from privacy needs to hardware. We handle the measurements and know what to look for to avoid costly mistakes. We offer a completely custom product, along with an eye for design.
So…let's discuss. What are some considerations when deciding whether to order window treatments online or work with a local professional?
1. Lining and Privacy
Which way do the windows face? This matters when you are deciding what type of lining to use on the inside of the window treatment. With the right lining, the window treatment fabric holds up longer and you get the privacy level that you need. (Also, there is a danger of a patterned fabric being completely washed out on a sunny day if the lining is too lightweight.) A custom window treatment pro will have knowledge in this area.
2. HVAC Duct Work
Where is the HVAC ductwork located and will this interfere with how the treatments will hang? For example, we can add chain weights and other options to avoid a drapery panel flying around when the heat goes on. This is something you'll want to consider if you decide to order online. If you go with a professional, we'll handle it.
3. Visual Proportion
How does the window treatment relate visually to the rest of the room and furnishings within it? Where should a custom drapery start in relation to the ceiling? How low should it hang? We can help make these decisions and take the proper measurements to implement your vision.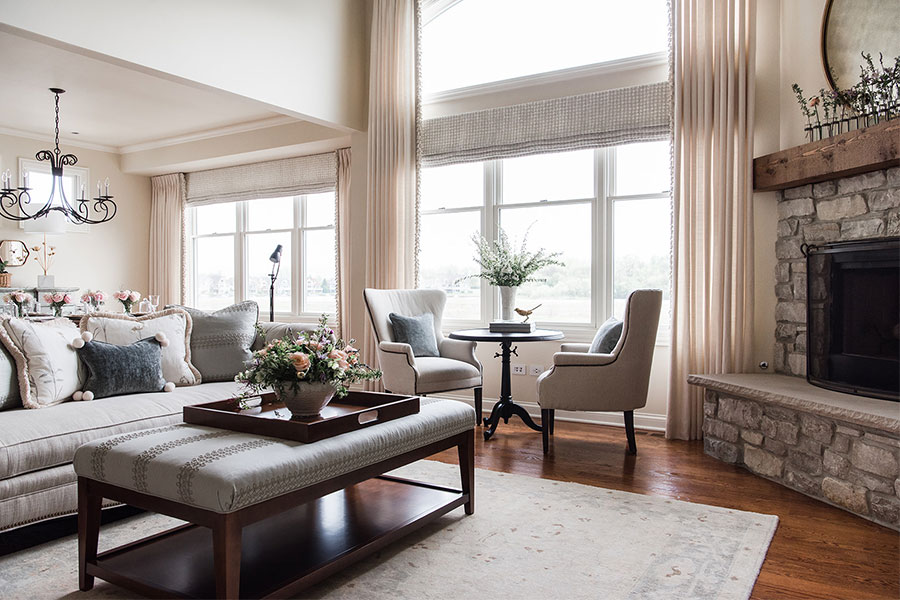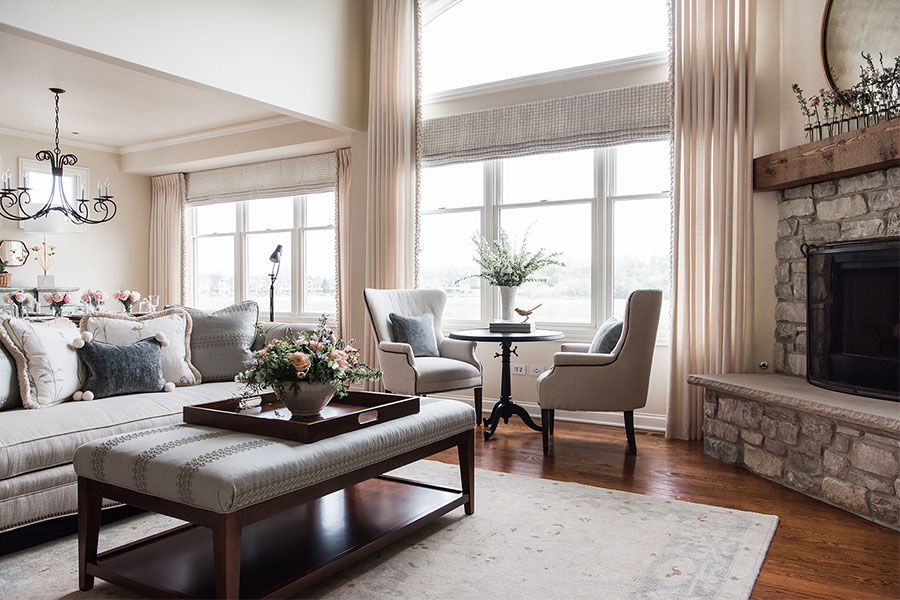 4. Hardware Measurements and Placement
Is there enough wall space to place the brackets so treatments hang from the ideal spot? We have access to nearly endless hardware collections to work through this problem. We can even have custom brackets made. When ordering online, you may have limited options to choose from and custom is, most likely, out of the question.
5. Weight of the Window Treatment
Which hardware will be appropriate to the weight of the fabric? We consider the weight of the window treatment and specify hardware to accommodate it. This one is particularly tough when ordering online. We can do these calculations for you and source the right hardware.
6. Installation
Who will install the window treatment? The installation makes or breaks a job. A trained installer knows how to position pleats to get an even hang on a drape and is skilled at dressing out the various types of fabrics. Don't underestimate the professional drapery installer.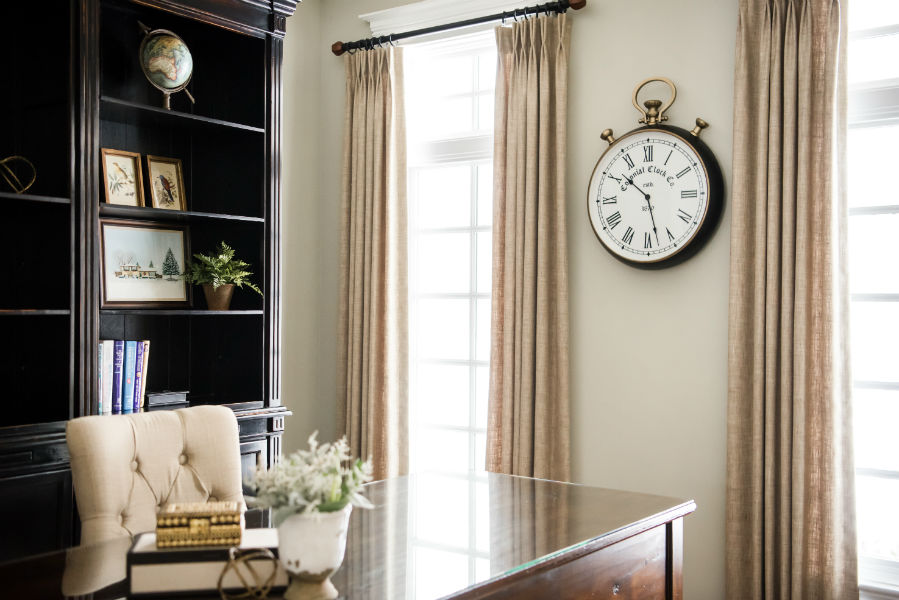 Custom window treatments have long term benefits.
They'll look great. The fabric will hold up to the elements because the lining was chosen for the environment it will be placed in. They will hang beautifully because they were professionally installed. Quality fabrics mean that the colors or patterns will stay rich and even throughout.
Ready to freshen up a room and enjoy the functionality of custom window treatments? Contact us to schedule a chat.